International share trading can be a tricky and expensive process – but could you make things easier for yourself by using a 5-Star platform?
While some Australian investors may choose to trade domestic securities only, others may look to international markets and some of the world's largest stock exchanges and best-known companies, in order to diversify the share portion of their portfolio. However, trading international shares can be a different beast entirely, so deciding on a suitable international share trading platform could well be key.
Canstar's International Share Trading Star Ratings are designed to help traders make a decision regarding which platform(s) on our database could offer them Outstanding Value and help expand their trading horizons beyond the ASX.
After analysing 15 international share trading platforms from 10 providers, Canstar can reveal the three providers which have won 5-Star Ratings in 2019.
The winning platforms were recognised for the value they offered investors in terms of both features and pricing. Canstar Research noted that the winning platforms all had lower-than-average overall costs which is inclusive of brokerage fees, ongoing fees and foreign exchange costs as well as offering a wide range of features designed to make them more valuable and user-friendly for investors.
Which providers won?
The following providers (shown in alphabetical order) have been awarded a 5-Star Rating for their international share trading platforms. All three providers also won 5-Star Ratings in both 2018 and 2017.
IG Markets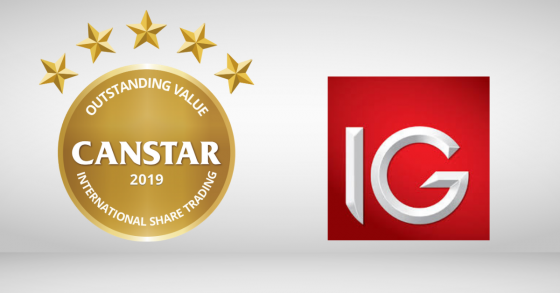 This year IG continued to offer a strong international share trading platform, and it has received a 5-Star Rating for its efforts. Canstar Research said IG performed strongly on cost, and was one of the cheapest platforms for traders when assessed holistically across brokerage, ongoing and foreign exchange costs. The team was impressed in particular by IG's lack of ongoing costs, and its low brokerage fee minimums in both the US and UK markets (US$10 and £10 respectively). IG scored points for its simple online application process and for not requiring a minimum opening balance, as well as its free platform demo which allows potential customers to explore the platform and trade using virtual funds before making a financial commitment. IG also impressed by providing dynamic data across both desktop and mobile devices, while also allowing for important alerts via push notifications, email and SMS to keep investors on top of market movements.
Interactive Brokers Australia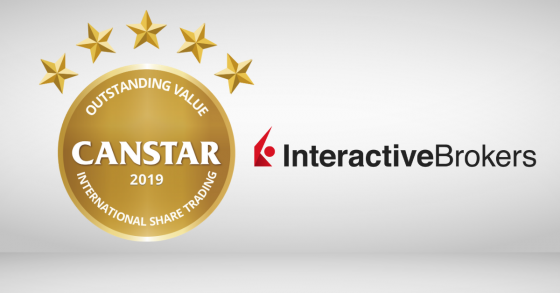 Interactive Brokers performed extremely well in 2019, Canstar Research found, with its low brokerage costs across the US and UK markets securing its position as a market leader on price. Interactive Brokers also scored points for its competitive foreign exchange rates, with its model of allowing investors access a network of brokers, helping to drive competitive rates. Interactive also provides a customer-first platform, with security steps including two-factor authentication, suspicious activity warnings and account encryption standing out to Canstar Research.
Saxo Capital Markets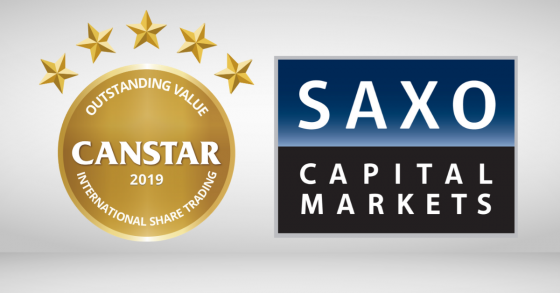 Saxo Capital has retained its 5-Star Rating in 2019, due to a combination of competitive pricing and an investor-friendly platform. When it came to overseas brokerage fees, Canstar Research noted that Saxo performed impressively in both the US and UK markets, offering brokerage fees as low as US$9.90 and £8 for the US and UK markets respectively.
Saxo also offers a number of customer-friendly support services to users of its platform, including a call centre which is open five days a week to offer technical advice and to respond to any additional queries regarding settlements or the trading platform. Canstar Research said that another factor playing in Saxo's favour was the online courses, seminars, manuals and workshops it offers across Australia, to enable traders to fully utilise all aspects and functions of its trading platform.