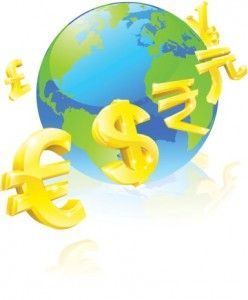 Sending money overseas these days is a common occurrence. It may be that you are working overseas and sending money home to take care of, say, mortgage repayments. You may be buying goods from another country and selling them here. Or vice versa. You may also want to send wedding or Christmas gifts to family and friends overseas.
Whatever the reason, provided it?s legal, you will need to engage the services of a foreign exchange institution to transfer your money into the currency of the receiver and deliver it safely to them, usually through their bank account. For the data geeks amongst us, an estimated 230 million customers worldwide transfer a total of $150 billion per annum.
Those who use foreign currency transfers vary from private individuals who make occasional, low-dollar value transfers overseas to those who make large regular payments to another country. At the top end of the scale are companies who send money overseas almost daily as part of their trading activities.
There are hundreds of global companies offering foreign currency transfer services. These include banks and foreign exchange institutions of all sizes.
How do I know which foreign currency transfer service is best for me?
According to research, customers tend to prefer banks and foreign exchange companies that have physical branches. As a result, many banks and companies such as Western Union and Money Gram have carved a niche for themselves in the foreign currency exchange market. However, the growth of smart phones and other technology has provided new opportunity for online transfers through smaller companies which are now taking on the bigger players in terms of what they offer customers. Watch this space!