The side hustle: it isn't just for college kids and recent grads anymore. Around the world, millions of people have tried their hand at selling on online marketplaces – many simply using their smartphones.
These days, even senior executives and baby boomers are getting their side hustle on because it's an opportunity for them to develop their skillset, expand their network, and protect against future job uncertainty. A study by GoDaddy found that 29% of Australians have a business idea or passion project, and 10% of Australians already have a side hustle that earns an average of $24,000 annually.
Whether it's renting your apartment via AirBnB, selling on the Facebook marketplace, or setting up an e-commerce business from your bedroom, the age of the everyday entrepreneur is well and truly upon us. A side hustle that has been increasing popularity in Australia is online selling – and there is clearly a market for it.
A recent report by international money transfer company OFX and Hitwise revealed Australian e-Commerce sales grew from $17 billion in 2014 to $22 billion in 2017, an annual growth rate of 8%. It showed an average Aussie household spends on average 10 hours per day on internet-connected devices, with the main activities including visiting social platforms and shopping online.
This shows opportunity exists, but if you want to get in on the action, where should you sell? OFX data shows eBay is the hero site, attracting around 24 million weekly visits, ahead of gumtree at 15 million. But if you want to get in on the action, what are some of the keys to success?
Side Hustle Tips & Tricks
To access some valuable first hand online selling tips, we spoke with Isabel Zheng, an eBay power seller based in Sydney. A former fashion blogger, she entered the world of online selling following a big wardrobe cull, and after finding success, realised this could be a way of combining her fashion knowledge with a rewarding side hustle project. She now helps busy professionals with their online selling tasks, listing products in Sydney and selling to local and international customers. Here's some of her top tips for successful online selling.
Isabel Zheng's Tips For Success
1. Always Use High Quality Photos of Your Products
When selling online, it's important to use high-quality images that clearly showcase all of a product's features. After all, your buyers won't be able to see and feel the items in person like they would in a brick and mortar store.
It's a good idea to photograph your inventory under natural light, as doing so might accurately bring out the colours and textures of the products. You could also take photos of each product from multiple angles.
Ultimately, your photos might speak louder than words, so in addition to writing a stellar product description that includes unique features and practical benefits, don't neglect the importance of having clear images to go along with it.
2. Fix Used Products Before Putting Them Up for Sale
If you're selling used items, it's a great idea to fix them before you put them up for sale. For example, when it comes to clothing, you can clean them, remove stains, and iron them. This could help increase a product's value, and you could sell it in 'like new' condition for a higher price.
Whether you are able to fix a product or not, though, it's always best to be honest when it comes to its condition. If you know of flaws, list them out. You don't want to jeopardize your reputation as a seller by lying about the quality of an item in your shop.
3. Track Your Performance
There are free metrics tools that you can use to not only analyse, but also optimise, your seller performance. For example, if you sell on eBay, there are tools that could help track impressions and conversion rates so you can figure out what listings are driving the most traffic and sales. This information could even be helpful when it comes to figuring out better ways to market your business.
4. Be Strategic with Pricing and Timing
If you're selling used items, you might place a sentimental value on them, and that might influence the price that you set, but it isn't a good idea to let your emotions lead the way. Instead, try to find the same or similar items on the market in order to calculate the prices that people are willing to pay for those products.
In addition to being strategic with pricing, it's also a good idea to be strategic with timing and think about weather and seasonal retail moments. For example, people won't be buying winter coats in the summer, but they will be ready to shop for those items as the weather cools in the autumn. Likewise with gift items, Mother's Day might bring increased demand for female focussed products.
After making some sales, you'll inevitably be excited to transfer your profits into your bank account from your seller account on a global marketplace like Amazon, eBay, or Etsy. If selling internationally, you might be surprised when you're hit with high transfer fees when converting currencies back into Australian dollars.
As those fees could really dig into your profit margins, a savvy move would be to consider signing up with an international currency specialist like OFX that could help you save money on both exchange rates and transfer fees when you need to move your money.
Get Your Side Hustle Going
Your side hustle could be your way of slowly building your own business, or it could simply be a way to make some extra cash. Regardless of the reason for your side hustle, following the right strategies from the start could give you a head start when it comes to reaching your goals.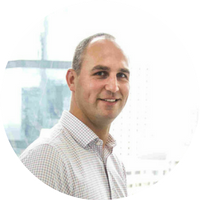 Ed Wiley is e-Commerce & Partnerships Manager at International Transfer Specialist OFX. He provides practical advice for online sellers who are setting up their businesses, and expanding to sell on global marketplaces.