Just as online banking has revolutionised day-to-day transactions for Australians, it has also greatly simplified the task of sending money to, or receiving money from, a destination overseas.
When making international payments online, Australians can potentially keep significantly more cash in their pocket by being savvy about their choice of international money transfer provider. International transfer options include a bank, an online money transfer company or even PayPal!
It's certainly worth shopping around, because the exchange rate can differ significantly between providers. For example, Canstar's 2016 rating of 19 international money transfer institutions found the following differences in exchange rate offered over the prescribed period of 15/8/16 and 8/9/16.
Currency
Highest Quoted Rate (Selling Rate)
Lowest Quoted Rate (Selling Rate)
Difference on a $100,000 transfer
EUR
0.664
0.638
2,616 EUR
GBP
0.567
0.544
2,276 GBP
USD
0.749
0.720
2,888 USD
CHF
0.725
0.692
3,310 CHF
HKD
5.806
5.567
23,881 HKD
INR
50.026
47.996
202,943 INR
JPY
75.885
72.221
366,362 JPY
NZD
1.024
0.994
2,965 NZD
SGD
1.010
0.972
3,869 SGD
NB: The exchange rates for the 19 institutions in our rating are captured over 4 weeks and then averaged over the prescribed period (15 August 2016 to 8 September 2016)
Source: Canstar
If you're sending money to a destination we don't research and rate, you can still compare your options for online international payments by visiting the World Bank Remittance Prices website.
What is an online money transfer company?
An online money transfer company is a way to make international payments online, transferring money into someone?s overseas bank account. The online money transfer company will ask you to set up an account online, and you can then transfer your funds via that online account to the overseas destination.
The online money transfer company will convert your Australian dollars into the destination currency using the real-time exchange rate on offer.
In addition to the potential cost-effectiveness of online international payments, another advantage of this system can be the convenience. Payments can be made online or via your smartphone. It is also generally fast, as the funds are transferred almost instantaneously.
You do, however, need to be comfortable making international payments online rather than over the phone or in-store at a branch. But it's common practice now for international payments to be made online, with everyone from the big four to the smaller transfer companies, so it's worth getting used to it.
Pros and cons of online money transfer companies
| | |
| --- | --- |
| | |
| Pros | Cons |
| May offers a competitive exchange rate and fees. | May have a minimum transfer amount ($500 is common). |
| Fees may be waived on larger transfers. | Fixed transaction fee (percentage of transfer amount) is not ideal for small transfers. |
| Convenient – payments are made via smartphone or online. | May not offer the equivalent purchase protection that you may get if you buy something via credit card. |
| A growing and competitive market means more options and better deals for you to choose from. | |
How to make online international payments
While the actual process can differ slightly between providers, a basic overview is as follows:
Register or create a membership. An online money transfer organisation will require your basic personal details before they can arrange transfer of your funds. Signing up is usually a quick and free process that carries no obligation to make a transfer.
Use online calculators to get a quote. To find out what exchange rate they can offer you, simply select the currency you are converting from and the currency you are converting to. Some of the most common currencies that you can convert from AUD and transfer overseas include:
| | | |
| --- | --- | --- |
| 1 | AED | Emirati Dirham (United Arab Emirates) |
| 2 | AUD | Australian Dollar |
| 3 | BRL | Brazilian Real |
| 4 | CAD | Canadian Dollar |
| 5 | CNY | Chinese Yuan Renminbi |
| 6 | EUR | Euro (European Union nations) |
| 7 | FJD | Fiji Dollar |
| 8 | GBP | British Pound (United Kingdom) |
| 9 | HKD | Hong Kong Dollar |
| 10 | INR | Indian Rupee |
| 11 | IDR | Indonesian Rupiah |
| 12 | JPY | Japanese Yen |
| 13 | MYR | Malaysian Ringgit |
| 14 | NZD | New Zealand Dollar |
| 15 | SGD | Singapore Dollar |
| 16 | THB | Thai Baht |
| 17 | USD | United States Dollar (North America) |
| 18 | VND | Vietnamese Dong |
| 19 | ZAR | South African Rand |
Nominate the destination of the funds. Who are you sending the money to? You will you're your recipient's bank account details.
Submit the request. It really is as simple as that. You will usually receive an email confirmation of your transaction, and you can track your account history online.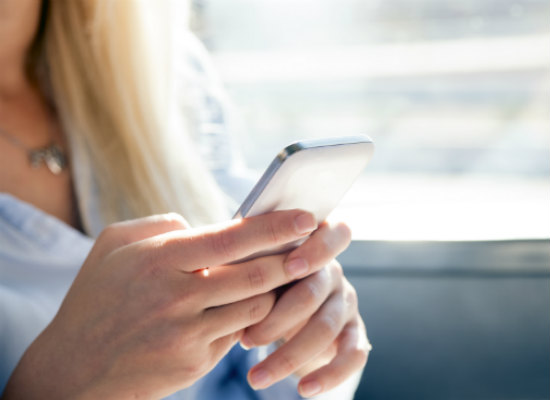 What to look for in online international payments
Fees may include a processing fee both at your end and/or at the receiving end.
The more favourable the exchange rate, obviously, the more money will be received at the other end. For larger international payments online, it is certainly worth shopping around for a good currency exchange rate, as even a small difference in the exchange rate can mean a noticeable difference in the amount your recipient receives.
Apart from that, features you should consider when comparing online money transfer companies include:
Range of transfer options, including forward contracts to lock in an exchange rate, or pre-set exchange rate triggers where your transfer is made when the exchange rate reaches a certain level
Range of currencies available depending on destination
Processing time for transfers
How funds are received, including straight into their bank account, mobile wallet, or PayPal account
Customer service available 24/7 if you need it
Here at Canstar, we've made it easier for you to choose an online international payment company, by comparing features and fees on our website and giving each provider a star rating for the value they offer: