As a homeowner, it is your responsibility to secure your property. If you don't, you could completely invalidate your insurance policy – which means your money down the drain. Find out how various security systems can help you save on insurance with home access control experts
Lockmart
.
Dangers of insufficient security
No-one likes to imagine having their home broken in to, but it does happen.
According to the Victoria Police Crime Statistics Report, in the 2013/2014 financial year, 28,515 residential burglaries occurred in homes state-wide, and this does not even include 'aggravated burglary' offences (those involving a weapon).
By installing access control systems in your home, you stay in control, protecting your family, your valuables and your insurance claim history.
Access control systems that are clearly visible at entry points to your property can act as intruder deterrents, making you much less likely to be the victim of property damage and theft.
Your insurance provider may not pay…
Providers can often reject home and contents insurance claims if your property was not secured properly at the time of the break-in.
This clause also includes the extent to which you use any installed security systems in your daily life. For example, do you lock all ground floor windows before you go out? Do you always put the alarm on when you leave home?
There is obviously no point in having locks and alarms installed if you never use them. Furthermore, if your insurer finds out, again, you could be left in the lurch with a declined claim on your hands.
The particular standards that you must meet with your home security systems may vary between insurers. For specific information on your policy, contact your particular insurer to find out more.
How much security is enough?
There is a large range of home access control and alarm systems available on the market today. The higher the level of security, generally the higher the price, but also potentially the greater your peace of mind that your home is as safe as possible from break-ins.
For this reason, you may want to choose a higher level of home access control than that dictated by your insurance cover.
While installing a residential access control system may involve a large initial investment, pricing depends on your needs. Units comprising a single standalone keypad and keyless door locks at one entry point would cost less than a more complex solution, for example, a CCTV monitoring system.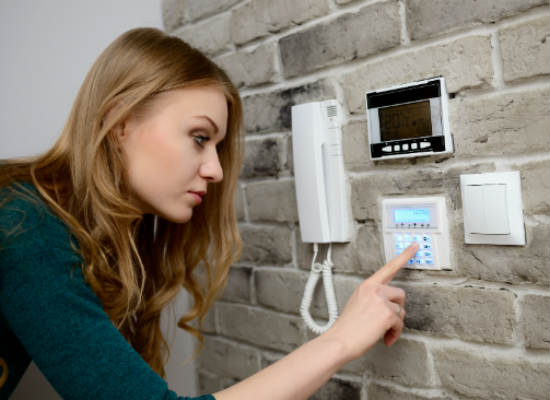 Where are the real savings?
While many home and contents insurers may offer discounts on policies for residences with higher levels of security, sometimes the outlay for installing a security system may outweigh the policy cost reduction.
However, the real savings come from reducing your risk of having to make a claim in the first place, which can entitle you to a 'No Claim' discount. Also the peace of mind, of course, of not losing your belongings.
Example: RACV Home and Contents Insurance.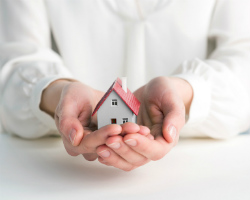 As well as reading the usual Product Disclosure Statement, (the document outlining the terms and conditions of your insurance), it is also worth finding out about your insurer's discount policies, if applicable.
For example, in the RACV's Home Insurance Premium, Excess, Discounts and Benefits Guide, not only is "the type of alarm fitted in your home" listed as a home insurance pricing factor, but there are also other discounts available to eligible homeowners, including:
Years of Membership Benefit
No claim Bonus
Multi-Policy Discount
For more information, you can view the whole document here.
This is just one example, and other insurers may have different discount schemes or benefits more suited to your individual needs. To see a full list of home and contents insurers, check out this handy comparison tool.
Summary
Investing in appropriate access control systems for your home not only protects your loved ones and your possessions, but it can also save you money, reducing your claim risk and thereby enabling you to take advantage of insurer rewards.