One of Australia's largest lenders has hiked interest rates across a number of its credit cards by 0.25 percentage points.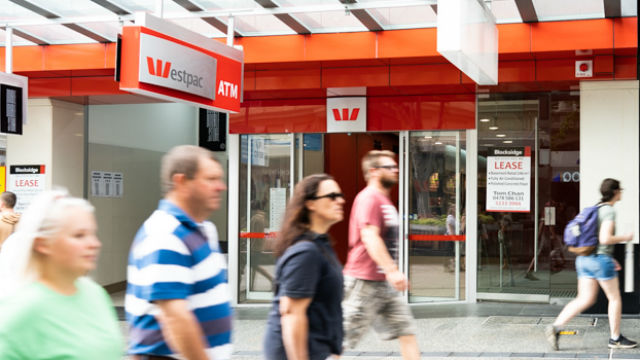 Westpac has made changes, effective from today, to purchase rates and cash advance rates across its suite of credit cards, including the Altitude Black, Altitude Platinum, Low Fee, Low Fee Platinum and Low Rate Card, but excluding its Lite Card.
The bank's subsidiaries – St. George Bank, Bank of Melbourne and BankSA – increased rates across a number of their credit cards in early April.
Westpac's higher interest rates come into effect shortly before the Reserve Bank's next monetary policy meeting on 7 May, where a number of economists are expecting the central bank to cut the cash rate for the first time since August 2016.
Canstar Senior Research Analyst Josh Sale said while the cash rate and credit card rates weren't directly linked, it was an "intriguing" move by Westpac to hike interest rates on its credit cards with the prospect of an RBA rate cut on the horizon.
He said rate movements such as these highlighted how important it was for consumers to make sure their credit card suited their needs.
"If you are someone who manages to pay your credit card in full each month, then you should come away from these changes unscathed – assuming your circumstances don't change," Mr Sale said.
"But if you do find yourself with an interest charge on your statement, now could be the right time to compare other cards that are available and make sure you have a card with a competitive interest rate."
The cost of credit cards with Australia's major banks – Commonwealth Bank, Westpac, National Australia Bank and ANZ – are generally more expensive than the market average.
On a regular credit card that has no reward or frequent flyer points, for instance, the average purchase rate of the major banks is 16.19% compared to the market average of 13.77%. The overall cost – including purchase rate, interest free period and annual fee – shows the market average credit card is around $70 cheaper per year.
Among the so-called low rate offerings from the big four banks, ANZ has the lowest rate (12.49%), followed by Commonwealth Bank (13.24%), Westpac (13.74%) and NAB (13.99%).
Canstar's credit card database shows there are currently 16 cards on the market with relatively low rates ranging from 6.64% to 11.99%, from lenders such as American Express and Bank Australia.