If you are thinking about installing indoor or outdoor roller shutters, you may be interested in some of the features, such as security and weather protection, as well as some of the costs involved.
What are roller shutters?
Roller shutters are essentially blinds for your windows which operate like a roller door. According to Empire Window Furnishings, roller shutters are made up of a series of blinds which are joined together and run on tracks. The shutters are wound around a cylinder that turns to lower or raise them, either manually or via a motor. Roller shutters can be installed on the interior or exterior of a window in a range of sizes and colours.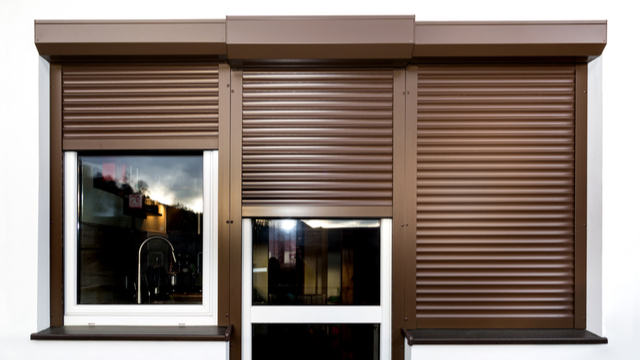 How much do roller shutters cost?
Depending on the size, quality and design of your roller shutters, trade-sourcing website hipages estimates the cost as between $300 and $1,000. For example, a smaller roller shutter that is operated manually generally costs around $300 and $350, whereas a larger electric powered roller shutter will likely set you back around $900 to $1,000.
If you are looking at buying roller shutters in a major city, Oneflare estimates the average cost of roller shutters as follows:
Sydney: $500-$1,500
Melbourne: $450-$1,000
Brisbane: $800 – $1,500
Canberra: $800 – $1,400
Perth: $450 – $1,200
Darwin: $800 – $1,500
Hobart: $800 – $1,400
Adelaide: $450 – $1,200
---
---
What factors may affect the cost of your roller shutters?
The cost of your roller shutters may vary depending on several things including:
Interior or exterior
Roller shutters can be installed either inside or on the exterior of the building. Both offer degrees of protection for your home, such as security and protection against UV damage. While both interior and exterior shutters can incorporate various design elements, exterior shutters are generally better for weather resistance.
Function
Roller shutters serve several purposes such as providing aesthetics, weather resistance or added security. For example, if you live in a cyclone-prone area your roller shutters may be on the exterior of your home to protect your windows from flying debris. Hipages advises that roller shutters that are designed to be cyclone resistant generally cost around $200 more than standard domestic models.
Material
The material you choose for your shutters may be determined by their purpose, which will affect the cost:
Aluminium: Aluminium roller shutters are estimated to cost between $500 and $1,200 according to Oneflare. It is the preferred material for insulating purposes as they are designed to increase the energy efficiency of a home, as well as contribute to the aesthetic. Aluminium roller shutters are customisable and may be powder-coated to a colour of your choice, depending on the manufacturer. Oneflare suggests that custom colours cost about 30-35% extra.
PVC: PVC is a durable, shock resistant plastic. While sturdier and likely to last longer than aluminium, they are not suitable for protection against bushfires, for example.
Steel: Steel is the most secure material available, however it is generally the most expensive. Steel roller shutters are also heavier than those made from other materials which could mean that installation is more difficult and therefore more expensive.
Manual, automatic or battery power
According to Oneflare, manual shutters are the cheapest option, about $250 to $400 a unit, while electric shutters are estimated to cost between $1,000 and $1,400. Battery-powered roller shutters are the most expensive and are generally $50 more than their electric counterparts, however hipages says that you may end up saving money on electricity and installation as they don't need a licensed electrician to install. Battery-powered roller shutters also still work automatically during power outages, which may be beneficial during cyclones and other severe weather conditions, while automatic shutters require you to use them manually.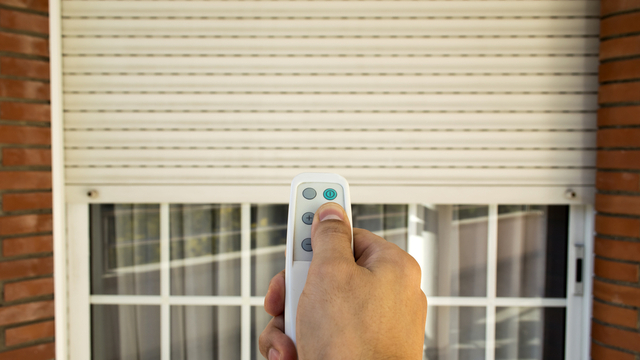 Size
The size of your roller shutters may also affect the cost. Hipages has provided the following price estimates for some different roller shutter dimensions:
Shutter size
Estimated cost of manual shutters
Estimated cost of automatic shutters
600mm high x 800mm wide
$300
$500 – $660
800mm x 1200mm
$350
$550 – $725
1200mm x 1800mm
$500
$690 – $840
1800mm x 2400mm
$725
$900 – $1000
Source: hipages.com
Installation
Roller shutters can be installed by a professional or you may choose to do it yourself if you are confident. An obvious benefit of DIY is that you save yourself labour expenses. If you are hiring someone to install your roller shutters for you, keep in mind that factors such as the difficulty of installation and travel time may affect the cost of the job.
Who can install roller shutters?
While roller shutters generally do not require a licence to install, electric or overhead shutters may require installation by an electrician or other appropriate professional. The safest bet is to check with the manufacturer when you purchase shutters. Oneflare suggests that if you do use a professional roller shutter installer, make sure that they have valid insurance and a builders licence, keeping in mind that licencing requirements may vary between states.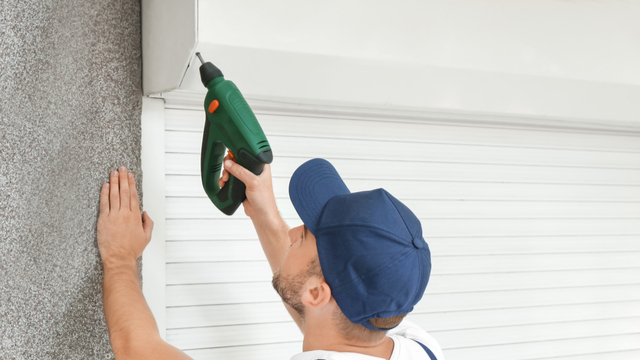 What are the pros and cons of roller shutters?
You may wish to consider the pros and cons of roller shutters to help decide whether they are right for you. Keep in mind that the benefits of your roller shutters are dependent on the type and style that you choose.
Here are some potential pros of installing roller shutters:
Improve your home's insulation: A popular reason for installing roller shutters is the insulation benefits they may provide. According to roller shutter manufacturer Premier Shades, added insulation from roller shutters may reduce the use of both heating and cooling systems in your home, which could mean reduced power bills.
Provide extra security: If you are installing your roller shutters for security reasons, you might find that it benefits your home insurance as well. Not only can the design of your shutters protect your home from break-ins and vandalism, Allianz Insurance says that providing an immediate and visible deterrent for burglars may lower your insurance premiums.
Provide UV protection: Roller shutters can act as a physical barrier between harmful UV rays and the contents of your home, which may mitigate the sun damage to your furniture and belongings.
Block out unwanted noise and light: If you have trouble sleeping, live on a bright or noisy street or do shift work, roller shutters may be helpful in blocking out noise and light.
Protect your home from extreme weather: Depending on where you live, you might benefit from bushfire or cyclone-rated roller shutters which are generally made of insulated aluminium or heavy steel. According to Premier Shades, these types of blinds undergo extensive testing, in accordance with the CSIRO, to be able to withstand radiant heat and flying debris. If you live in an area that is cyclone or fire prone, these added protection measures may also reduce your home insurance premiums.
On the other hand, some cons of installing roller shutters may be:
Difficulty cleaning: You may find it difficult to clean your shutters as the horizontal slats may require suitable equipment and time. According to Home Stratosphere, shutters on the outside of the house can generally be hosed off, however cleaning interior roller shutters may prove to be fiddly.
Operating your shutters: Home Stratosphere says that both automatic and manual roller shutters may be difficult to operate at times. Manual shutters can be difficult to operate quickly and smoothly, particularly with age or if they have been out of use for a while. On the other hand, automatic shutters require sufficient power to operate which may be expensive and prove to be a problem in severe weather conditions or during power outages, for example.
Aesthetics: Roller shutters are generally considered to be not very visually pleasing, however if you might find that their practical benefits outweigh the aesthetics.
Reduced light levels: As roller shutters are generally made of heavier materials, they often have a limited capacity for filtering light which often results in blocking natural light completely. This may mean that you have reduced light levels in your home, making it too dark or requiring artificial light, when your roller shutters are down.
What are the options to finance roller shutters?
How the job is financed may depend on how much it costs. There are several options available for the home renovator to consider, including:
Personal loan: Depending on your personal circumstances and the cost of the job, you may be able to consider using a personal loan to fund the work. This could be a secured loan, or an unsecured loan. It's worth keeping in mind, though, that interest rates are generally higher for personal loans than for home loans, and it's a good idea to read the documentation associated with the loan to make sure you understand the conditions of the loan and repayment. If you're considering taking out a personal loan, you might also like to take a closer look at the fees associated. Compare personal loans with Canstar.
Credit card: It may also be possible, depending on your circumstances and the cost, to pay for the job on a credit card. There could be some fringe benefits for doing so, such as extra insurance cover in some cases (read the card's Product Disclosure Statement to find out the conditions of the insurance cover, there will likely be a Key Facts Sheet document for details of the card itself). The various fees associated with a credit card are also something to be aware of beforehand. Keep in mind that credit card interest rates can be much higher than home or personal loans, so it could be a good idea to weigh up your options before deciding what action to take. Compare credit cards with Canstar.
You might also be interested in:
Header Image Source: Flipser (Shutterstock)