Banks will look at ways of making it easier for customers to cancel a credit card, after supporting key changes recommended in the Code of Banking Practise review.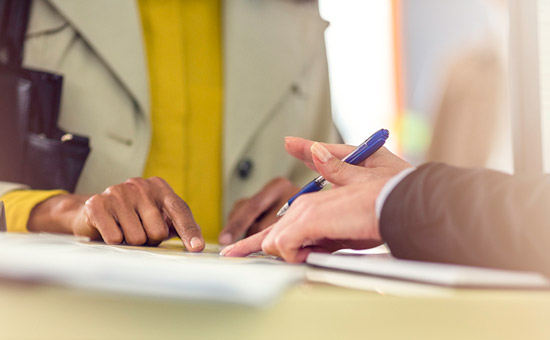 The review of the Code of Banking Practice made 99 recommendations, including allowing simpler credit card cancellation, and prohibiting banks from offering higher credit limits on cards unless requested by the customer.
Diane Tate, Executive Director of Retail Policy at the Australian Bankers Association (ABA), said the banking industry fully supports 61 of the recommendations, and somewhat supports a further 29.
"The remaining nine we either need more time to consider, or are not in a position to adopt," Ms Tate said.
"In most cases where the industry does not support a recommendation, we have put forward an alternative that addresses the underlying intent of the recommendation."
Despite Labor Senator Katy Gallagher's claims that the ABA rejected the recommendation to allow simple online calculation of credit cards, Ms Tate said the ABA fully supported that recommendation.
"Each bank will look at how they can make it easier for customers to cancel their credit card, whether that's online or another way that takes less time and effort than the current process," Ms Tate said.
Senator Gallagher also said the ABA rejected or did not fully agree to "calls to stop unsolicited offers to increase one's credit limit", but Ms Tate said this comment is "misleading".
"In terms of credit limits, the law states that customers have to choose to receive offers to increase their credit limit, therefore banks are not making 'unsolicited' offers to increase credit limits," Ms Tate said.
The ABA admitted that their industry code of conduct is difficult for consumers to relate to, and have pledged to rewrite the majority of the Code to boost consumer protections.
"The new Code will have a clear commitment to ethical behaviour by banks, in a similar way that the Banking and Finance Oath demonstrates a personal commitment to high ethical standards," Ms Tate said.
"The Code will be redrafted in plain English so it is easier to read and our customers can better understand banks' commitments to them, as well as their rights and responsibilities."
The ABA aims to have a new Code redrafted by the end of the year.
What is the Code of Banking Practice?
The Australian Banker's Association Code of Banking Practice sets the standards for what is considered good banking practice when dealing with individuals or small businesses.
Initially published in 1993, the Code is designed to protect the rights of these consumers and small businesses, and it has been amended twice, in 2004 and again in 2013.
The Code covers four key areas of banking practice:
Key commitments and general obligations
Banking services practices
Resolutions of disputes, monitoring and sanctions
Information banks give you about banking services
What changes is the ABA considering?
ASIC's Executive General Manager, Phil Khoury, conducted an independent review of the Code of Banking Practice in early 2017, and he found a total of 99 recommendations to be made.
To see a full list of the amendments Mr Khoury and his team have recommended, you can read the report. Most of the changes pertain to:
A detailed commitment to fair and ethical behaviour
Making financial hardship support programs more accessible to those experiencing financial difficulty
Ensuring the contribution of small businesses and farmers is both recognised and supported