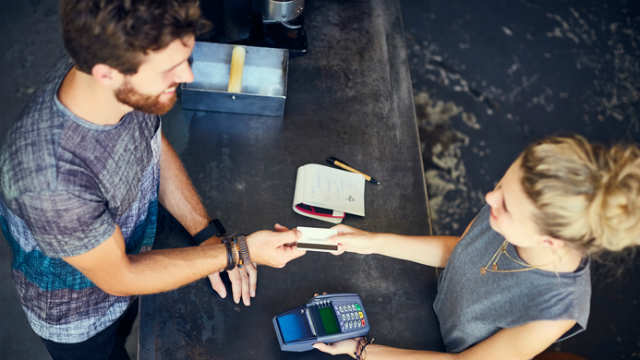 The new card payments regulation set out by the Reserve Bank (RBA) in 2016, to be enforced by the Australian Competition and Consumer Commission (ACCC), will limit the amount that a business can charge customers for the use of certain payment methods.
Small business merchants will still have the right to a surcharge for card payments, but the surcharge will be limited to the amount it costs the merchant to accept that type of card for that transaction.
ACCC Deputy Chair Dr Michael Schaper says now is the perfect time to get prepared for these changes.
"Small businesses that choose to impose payment surcharges should review their surcharge levels to ensure they are compliant when the ban starts applying to them in under two months," said Dr Schaper.
"Businesses can only pass on to customers what it costs them to process a payment, such as bank fees and terminal costs.
"For example, if your cost of acceptance for Visa Credit is 1%, you can only surcharge 1% on Visa credit card payments onto your customers," said Dr Schaper.
The ACCC says that small businesses can expect to receive information from their respective banks to help them calculate acceptable surcharges, as well as a fact sheet from the ACCC.
Big businesses already subject to the ban
While the RBA's surcharge changes will affect small businesses in a few months, large merchants have already been subject to the new rules since 1 September 2016.
Since then, the ACCC has seen several big businesses make the necessary changes in line with the new regulation.
"In the lead-up to last year's excessive ban on large businesses, many reviewed and amended their surcharged practices to reflect the costs to the business – and we hope small businesses will do the same," said Dr Shaper.
Passing on the cost of processing debit and credit card payments is not mandatory, according to the ACCC, and as such, the ban does not affect those who do not charge a payment surcharge.
What cards do the surcharge changes apply to?
The ACCC's enforcement powers will apply to surcharges in the following card systems:
Eftpos
Debit MasterCard
MasterCard Credit
Visa Debit
Visa Credit
American Express companion cards issued by Australian banks
Those payments that are exempt from the ban include:
BPAY
PayPal
Diners Club cards
American Express cards issued directly by American Express
Cash
Cheques