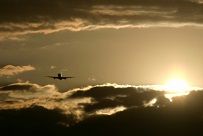 Credit card rewards programs are designed to repay loyalty and "give something back" to the customer, whether in the form of frequent flyer points, particular merchandise, shopping vouchers or simply cash back. They?re an incentive to use the card for payments and to stick with one brand of card in particular.
But when it comes to business credit cards, to whom should the rewards belong? It can be a bit of a sticking point, with many factors affecting the answer. Whose name is on the card, for example? Sometimes a card will simply be in the name of the organisation, sometimes an individual. If the card is in the name of an individual employee, should that person benefit personally from the rewards? Or should any points be ploughed back into the company?s coffers and used, for example, to purchase future business travel (in the case of frequent flyer points).
Some organisations around the world are cottoning on to the potential benefits of generous distribution. Oleg Kourneitchouk, director of digital marketing and SEO at smartsites.com, a US digital media team, explains how his company distributes rewards as fairly as possible.
"We spend the points earned on business cards to buy gift cards for the employees. It doesn't end up being much but people really appreciate the $50-$100 gift cards during the [Christmas] holiday season (on top of holiday bonuses)."
Deciding how to spend business rewards is complicated by a number of factors, not least of which is points value, something Steve Hui, CEO and founder of points maximisation service iflyflat.com.au, makes it his business to understand.
When it comes to using rewards points, he says, many companies do not have a plan or policy in place – largely because they don?t know the value in the points they accumulate.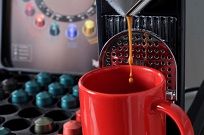 "If they do use them, they use them for personal flying, or for a holiday once in a while, but most get frustrated that there are never any seats when they want to use them and they give up.
"Alternatively, they redeem the points for gift vouchers to give to staff as birthday presents or rewards, to pay for a special event or a team lunch etc," not realising that this is a poor-value use of points, he says.
"One company used its points to get a nice Nespresso coffee machine for the office kitchen (valued at $1000). They did not realise that by redeeming around the same number of points they could have had a business-class return ticket from Sydney to Hong Kong, worth $4000. So they got approximately 0.6 cents per point value by getting the coffee machine, but could have had approximately 4.0 cents per point in value with the business class ticket – that?s 600% better value.
"Overall, businesses haven?t been very innovative in using points," he concludes. "The coffee machine example is probably the cleverest in terms of rewarding staff, but they could have used it to fly and saved the company the flight price ($4000) rather than the coffee machine price ($1000)."