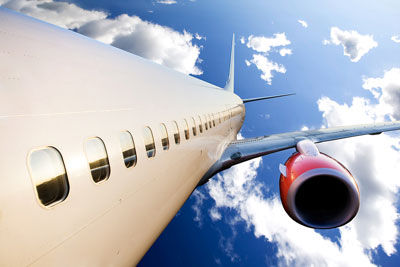 This move puts an end to the current practice of transferring rewards points over to Qantas Frequent Flyer points, a development flagged in the latest Canstar rewards star ratings report.
The change is the second phase in the Qantas rewards upgrade, with the airline adding general rewards to its program a few months back. Consumers can be reassured that this change has not appeared out of the blue. The banks have been aware of these development plans for many months and arrangements are now in place which, if anything, will give consumers even more choice of travel rewards.
Qantas has advised its Frequent Flyer customers of the new arrangement whereby only 12 credit and debit cards will continue to offer new customers the ability to earn Qantas Frequent flyer points on everyday spending.
These cards, or 'Direct Earn Cards' as Qantas calls them, offer users who make an eligible purchase from 350 Qantas partners the chance to double their rewards – once with the card and once with the other partner. According to Qantas, from April 2009, the airline's 'Other Rewards Programs' will no longer provide the option to transfer card points to Qantas Frequent Flyer accounts.
Well-known names in the rewards game, such as American Express, ANZ, Westpac and Diners Club, have simply co-branded new cards with Qantas. Others have opted to go down a different runway and sign up with Virgin?s Velocity rewards program. Some providers are offering existing customers the option of keeping their same credit cards but switching from their current rewards program to the Qantas Awards program. Some existing rewards programs are now partnering with Virgin Blue's Velocity program.
Travel vouchers will also play more of a key role, with many customers being able to buy Qantas or Virgin flights using this method of points redemption.
The most important thing to stress, according to Canstar, is to communicate with your rewards card provider about the changes and how they will affect your credit card account from April next year. In the majority of cases you may even be better off under the new Frequent Flyer arrangements but you've certainly got time to look around and see which points program is going to reward you the most.
Westpac Earth
Westpac Earth Gold
Westpac Earth Platinum
ANZ Aust. Frequent Flyer Visa
ANZ Aust. Frequent Flyer Visa Gold
ANZ Aust. Frequent Flyer Visa Platinum
Qantas American Express Card
Qantas American Express Premium Card
Qantas American Express Ultimate Card
Frequent Flyer Diners Club (Aust) Charge Card
Qantas ANZ NZ Visa Classic
Qantas ANZ NZ Visa Platinum
Qantas Other Rewards Programs
(Existing customers with these cards should speak to their provider as there may be an option to retain the credit card and but change over to Qantas' Frequent Flyer Reward program.)
American Express Membership Rewards Ascent (Aust)
American Express Membership Rewards (NZ)
ANZ Rewards Visa
Citibank Rewards
Citibank Platinum Rewards
Commonwealth Awards Program
Diners Club Rewards
Nab Gold Rewards
Nab Ant Rewards Program
St George Private Bank Platinum Choice Rewards
Suncorp Clear Options
Westpac Altitude