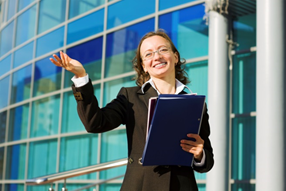 July 2012 a new government scheme was introduced to make it easier for consumers to switch bank accounts. Unfortunately though the scheme was not extended to small business owners and with potentially hundreds of transactions each month, switching a business transaction account can still be a difficult operation.
How difficult is it to switch accounts?
If you have automatic payments and direct debits set up then switching bank accounts can take some time. If you provide them with the authority, though, some banks will do the hard work for you by arranging to transfer over your direct debits and automatic payments, to send you new EFTPOS and credit cards and to close the old account for you. With approximately 63 business transaction accounts on our research database there is an account type to suit most needs.
Business debtors may also have your bank account details, so it is necessary for business owners to contact any outstanding debtors, as well as all other regular debtors, and advise them of the change in banking details.
Steps to switching bank or transaction accounts:
Choose your new bank account and contact the financial institution to discuss your situation and ask what services they can provide to make the switching process easier.
Transfer any regular debits or credits from your old account to the new one.
Contact any outstanding debtors to advise them of the new bank details.
Send a group communication to all debtors to advise them of the change in details.
Update your invoices and any other relevant stationery with the new bank account details.
Withdraw plenty of cash from your old account in case something goes wrong while you?re
Be prepared for mistakes: they can happen! Few of us are perfect, so monitor your old and new account carefully at the beginning.
Keep both accounts open for a couple of months. Don?t be in a hurry to close your old account just in case there is something you?ve forgotten about.
Compare our database of transaction accounts available, to find an outstanding-value account to suit your needs.