The latest collectables campaign from Coles is geared towards getting shoppers to spend more on food, but coronavirus (COVID-19) could put a damper on those plans, an economist warns.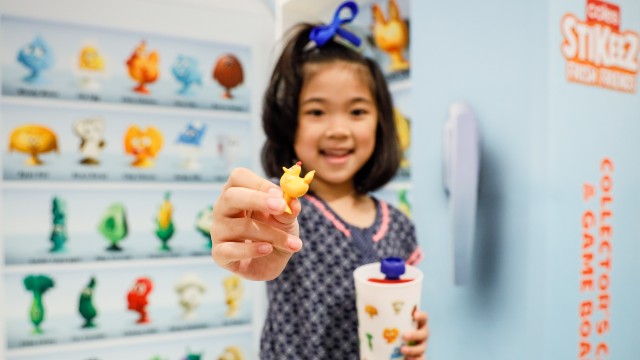 Coles relaunched another range of fruit and veggie-inspired Stikeez characters at its stores today, available for customers to collect when they spend $30 or more on certain items in one transaction at Coles Supermarkets, Coles Express and Coles Online, while stocks last.
The latest campaign is aimed at driving spending on fresh food in particular, with the collectables forming part of a reward system in the Coles Fresh 5 Challenge. The Challenge works by encouraging children to eat the five food groups daily by adding Stikeez to the corresponding items on a game-board-type placemat.
Coles Chief Marketing Officer Lisa Ronson said 31% of customers who collected the first Stikeez range in 2019 increased their purchases of fruit and vegetables.
But will it be as effective at boosting customer spending this time around?
The collectables campaign is being reintroduced into the market at a time when drought – then extreme bushfires – have decimated crops, reducing the amount of fresh produce available as well as its quality.
Supermarkets, including Coles and its main rival Woolworths, have reported shortages of items such as lettuce, and have commissioned major advertising campaigns asking consumers not to be as picky when it comes to the appearance of their produce.
Now, a global outbreak of coronavirus is also testing the economy.
Diana Mousina, Senior Economist with AMP Capital, told Canstar the immediate impact of the bushfires on the supply of produce had somewhat subsided and, hopefully after recent rainfall, the worst was over. But the coronavirus' financial fallout is yet to bite.
"Coronavirus will definitely have an impact on food spending over the next few months," Ms Mousina said.
"But it's a temporary impact that is likely to be more than offset in the second quarter."
She said a drop in tourist numbers – after the bushfires and coronavirus-enforced travel restrictions – would have a broad impact on the economy because there would continue to be fewer people around to spend money.
She said retailers and "eating out" venues such as restaurants and cafes would bear the brunt of the fallout, although fresh food suppliers such as supermarkets may also be affected to a lesser degree.
Reserve Bank of Australia Governor Philip Lowe told the House of Representatives last week that it was too soon to estimate the extent of the impact coronavirus could have on Australia and its economy.
Food prices are tipped to go up though, he said, with the costs of a number of items rising more quickly than they have for some time, largely because of the ongoing drought.
Despite this, Dr Lowe said he expected households would become more comfortable with their finances in 2020 and should have the confidence to spend more, having cut back on spending and adjusted their finances last year to handle the budget pressure of slow wages growth and falling house prices.
Recently released spending figures suggested consumers did not give supermarkets the merry Christmas they were perhaps hoping to receive. UBS analysis shows spending on food in December at supermarkets and other food outlets grew by 2.7% year-on-year, which was the softest result since February 2018.
Do collectable campaigns like Coles Stikeez make us spend more?
As for how much collectables campaigns can really influence purchasing behaviour, Ms Mousina said it probably does increase spending and add to the supermarkets' margins because shoppers may choose to visit the shops more often in order to score a collectable item.
Coles Group said sales revenue growth of 3.2% in its 2019 financial year had been driven by online sales, new stores and successful collectable campaigns, which included Little Shop in the first quarter and Stikeez in the third quarter.
That was despite heated criticism in traditional and social media about the environmental impact of the plastic Stikeez, which could end up in landfill and as litter pollution.
This year, however, Coles has partnered with the Victorian-based recycling service Save Our Soles. Any old or new Stikeez can now be handed back to Coles and recycled into gym mats, retail flooring and carpet underlay.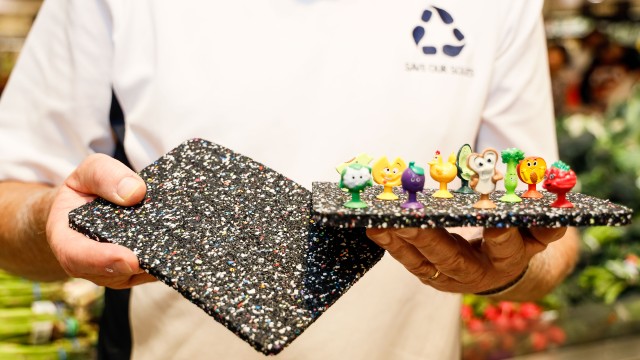 Customers who want to get a collectable at Coles should note the promotion excludes purchases of items such as iTunes cards, gift cards, mobile phones and plans, liquor and more.
As with most supermarket collectables campaigns, there is an additional range of Stikeez merchandise available to purchase, including collector cases and tins for $4, a plate for $3, bowls and tumblers for $2 and drink bottles for $5.
Other news in collectables:
Follow Canstar on Facebook and Twitter for regular financial updates.
---
Thanks for visiting Canstar, Australia's biggest financial comparison site*
→ Looking to find a better deal? Compare car insurance, car loans, health insurance, credit cards, life insurance, as well as home loans, with Canstar.