At a time when so many families are now living, working and educating all under the same roof, playing with supermarket collectables or empty packets of anything from the shops might be one way to help keep the kids busy, and even give children a better grasp of how money works.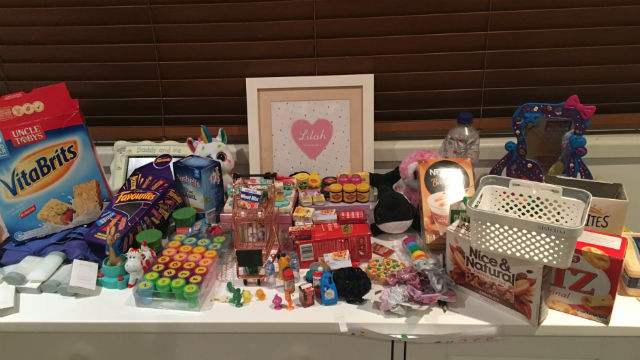 My eight-year-old niece, Lilah, has a well-stocked pop-up shop. The shop takes up most of her bedroom these days and features a cash register, toy money, a detailed price chart and a tonne of miniature grocery items from collectables promotions.
Australia's two largest supermarket chains have had toy collectables on the go more often than not – whether its Coles' Little Shop miniature grocery items or Woolworths' The Lion King-themed Ooshies figurines, which made a big splash in 2019.
So, I haven't been surprised to see a toy Simba or mini Moccona coffee up for sale at my niece's play shop, although I was a little shocked to be wiped of $50 (toy money, thankfully) for a tiny jar of Vegemite.
She's even taken to using good, old-fashioned empty cardboard packets from the family's grocery shops to stock up her shelves, making use of items that would otherwise go straight to the bin.
Her Dad, Trevor, recently shared with me that the play shop gives her a good idea about how money works, exchanging items and how to pay for things.
"It helps her understand that sometimes things are too expensive at the real grocery shops and that every day can't be splurge day," he said.
"Her shop also helps her get experience calculating and working out the change. If you give her $30 in notes she works it all out in her head and gives the exact change back."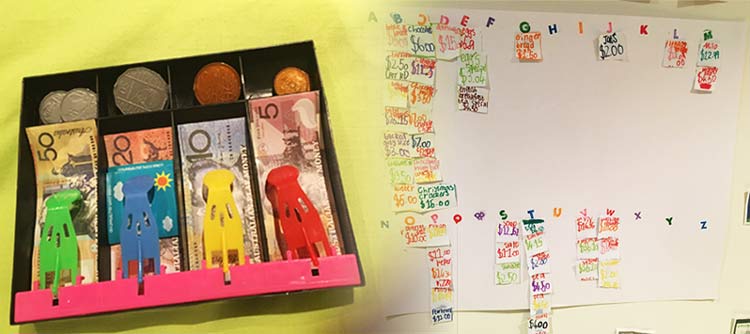 University of Queensland financial literacy expert, Associate Professor David Morrison, told Canstar there was a plus side for kids like Lilah who jumped on board by playing shop.
"Any child that's interested in keeping shop, saving money or going to the bank and watching their savings grow, well, that's the first step in getting to some level of literacy," he said.
"Some of the most empowered young adults with financial awareness are those who have had some kind of exposure to financial matters – no matter how basic – within the family home."
He said it was important for parents to have an open discussion with their children about money, including lessons about short-term desires and long-term needs.
"It can be helpful for Mum and Dad to explain that we go to work every day and earn money from that, which helps pay for the house, electricity and your toys and school uniforms. We also put money aside for longer-term things like big holidays, saving for a rainy day and retirement," he said.
Assoc. Professor Morrison said when it came to collectable items in particular, Coles and Woolworths would understand the decision-making power children had when it comes to the expenditure of money in households.
Earlier collectables campaigns have been criticised for encouraging parents to spend more and favour participating supermarkets.
This story has been updated and was originally published on 17 July, 2019.
As with all our content, Canstar's Coronavirus coverage will always be free for our readers.