A new study from Natixis Global Asset Management has placed Australia as the sixth best country in the world for retirement welfare, just behind New Zealand and Norway.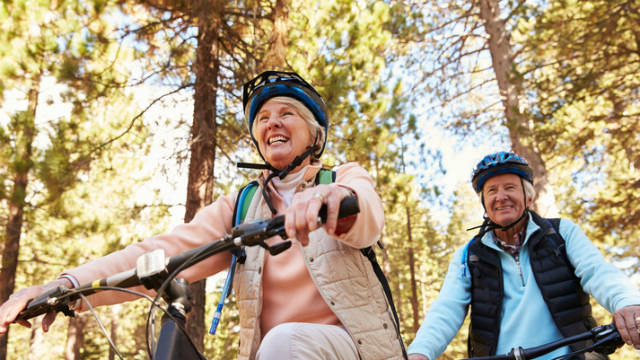 The 2017 Global Retirement Index, touted as an in-depth assessment of retirement security in the developed world, ranked 43 different countries based on a number of different sub-indices including:
The material means to live comfortably in retirement
Access to quality financial services to help preserve savings value and maximise income
Access to quality health services
A clean and safe environment
The report also takes note of each country's individual economic performance, which is then considered in tandem with the above four measures above to provide a score for each country.
What factors influenced Australia's score?
This year's Global Retirement Index saw Australia receive an overall score of 78%, the same it received last year.
According to Natixis, Australia's score could be higher if its overall material wellbeing and health scores improved.
Over the last year, Australia's scores for those sub-indices have declined, but this was offset by a higher score for the quality of life and finances sub-indices.
The report notes that Australia is one of the few countries in the top 10 overall to be in the top 10 for the finances sub-index.
Australia also finished in the top 10 for the quality of life sub-index.
The improvement in our quality of life score was mainly driven by environmental progress, with Natixis noting that Australia registered the fifth-strongest improvement overall in the environmental factors indicator.
According to the report, this is primarily due to declines in CO2 emissions and "increased prevalence of renewable electricity".
"Nevertheless, the country [Australia] still has the ninth-lowest score in this indicator so further improvements are needed," the report stated.
Australia also placed in the top 10 for both tax pressures and government indebtedness, which the report says indicates that Australia's public finances are "on a sustainable footing".
For the 'bank non-performing loan index' – an indicator of banking system strength – Australia ranked eighth.
Despite Australia's record low cash rate of 1.50%, the nation placed seventh on the real interest rate index.
For 'governance', Australia fell one spot out of the top 10 to rank eleventh.
Australia's scores for each of the four sub-indices were:
Health – 85% (13th overall)
Finances in retirement – 77% (5th overall)
Quality of life – 84% (9th overall)
Material wellbeing – 66% (18th overall)
Wealth disparity a looming problem
Natixis points out that increasing lifespans and low interest rates have created what they describe as a "funding shortfall", and that this problem will be driven by six major western countries, of which Australia is one.
Australia has the seventh-highest life expectancy of any country rated in the GRI, which means that pre-retirees must begin actively planning and saving for their retirement, lest they encounter income issues further down the track.
Additionally, Australia's GINI coefficient, which the Natixis uses as an measure of income inequality, increased over the 2012-14 period, which indicates an increase to income inequality.
Nordic and Western European countries such as Norway, Switzerland, and Sweden (1st, 2nd, and 4th respectively) scored highly for income equality, while registering higher income per capita than countries like Australia and the United States.