Each year CANSTAR researches and rates account-based pensions on offer to Australians. This year we have compared 64 account based pension products from 58 providers.
In 2016 BUSSQ has achieved a 5 star rating for its account based pension. CANSTAR caught up with David Southwood, Executive Officer Financial Planning, BUSSQ Financial Planning, as follows.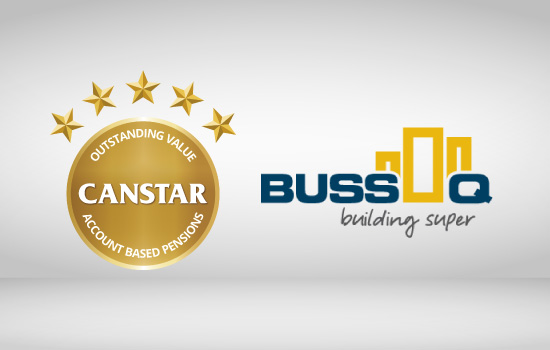 Q: The persistently low cash rate environment can make it challenging for retirees wanting yield but also security. What does a typical asset allocation look like for a BUSSQ pension holder?
A: Our default investment mix is the Blended Growth option, with 15% in the Cash investment option and 85% in the Balanced Growth investment option. In addition, the three blended options (Defensive, Balanced Growth and High Growth) are each slightly more conservative and less volatile in the Pension versions compared to the Super versions of these options. This is due to us having removed the Global Emerging Markets and Australian Small Shares exposures in the pension product of these investment options.
Q: Is the transition to retirement strategy popular with your members?
A: It is – we find many members, especially those 60 or over, will use this strategy.
Q: Superannuation assets exceed $2 trillion. Does the growing amount of money pose any investment challenges?
A: It will, just as it has up to this stage when the total superannuation assets have moved through major milestones, being $500 billion, then one trillion. Fund managers and other investment experts will need to further find ways to manage this growing amount.
Q: The Superannuation guarantee will turn 25 next year – beyond the introduction of the SG what, in your opinion, has been the most significant positive reform to superannuation over that time?
A: Simplified tax components and the tax free nature of Account Based Pensions in both income drawdown (for those 60 and over) and investment earnings have pushed Superannuation to be the vehicle of choice when it comes to funding most Australians' retirement needs.