In a bid to free up housing supply and help struggling pensioners, the government is reportedly keen to introduce special means test exemptions for seniors who downsize their homes.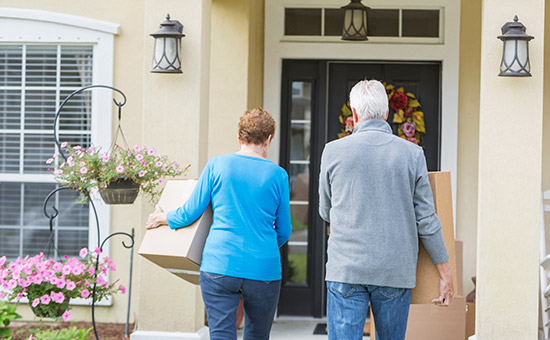 The idea was recently proposed to Government in a Budget submission from National Seniors Australia as a 'Rightsizing Program' that exempts up to $250,000 of family home sale funds from the Age Pension means test.
In National Seniors' submission, they suggest these "quarantined" funds be used to pay for "age-friendly home modifications" or other relevant costs.
They also said these funds could alternatively be invested in government infrastructure bonds, or other investment products such as the Australian Government Future Fund.
National Seniors Australia's proposal has been favoured by some in the Government, according to News Corp Australia.
The Budget submission suggests that many older Australians are living in "housing inappropriate for their needs", which can increase the risk of injury and hospitalisation.
"Older Australians require age-appropriate housing. This can be achieved by encouraging and enabling rightsizing," National Seniors said.
"Unfortunately, the financial barriers to right-sizing mean that only a small percentage of older Australians choose to move to more suitable housing.
"Many seniors are reluctant to downsize later in life and are justified in fearing the impact on their Age Pension.
"The absence of incentives limits opportunities for older Australians to consider changing their housing arrangements.
"Without action, older Australians will continue to have little choice but to lock up large sums of wealth in their family home. This wealth could be better used to pay for health, aged care, or other productive purposes."
Treasurer tight-lipped
"Most of the reason [for being reluctant to downsize] is just relating to the fact that people want to stay where they have lived most of their lives, where their friends are, where their church is, and these sorts of things," Mr Morrison said.
While the Treasurer underlined the "exorbitant" costs to the Budget of making these sorts of changes, he said it is a "reasonable issue to address because downsizing actually frees up housing supply".
"When it comes to people downsizing, often the kids don't want the parents to sell the place either. There is a raft of issues that the Government can consider," Mr Morrison said.
"There was a really good study done in NSW when Rob Stokes was the Planning Minister and he was looking at the number of empty bedrooms in houses right across Sydney.
"In many of the places [with many empty bedrooms] they were in parts of Sydney where there was a higher older population."
Labor: 'Liberals scrapped similar idea in 2014 Budget'
In response to the news, Shadow Minister for Families and Social Services Jenny Macklin pointed out that the former Labor Government introduced a similar measure in the 2013 Budget, the Housing Help for Seniors program.
Ms Macklin said this was "designed to assist pensioners that want to downsize the family home and still retain an adequate pension".
"Unfortunately, the Liberals scrapped this measure in the 2014 Budget – before the pilot even got off the ground," she said.
"Now, three years later in the middle of a housing affordability crisis, Scott Morrison has realised that this is an important issue."
UDIA calls for reforms to include all generations, not just retirees
The Urban Development Institute of Australia (UDIA) said the current tax system is a "disincentive" for pensioners to downsize, but wants the government to make changes for all generations of buyers.
"UDIA's position is that the current stamp duty regimes are a disincentive to every generation of buyer in the market from first home buyer, to growing and downsizing families, to retirees as well as investors," UDIA National President Michael Corcoran said.
"UDIA believes that stamp duty should be replaced by a low-rate, broad-based property tax, which is more predictable and equitable than stamp duty."