With the Reserve Bank of Australia (RBA) dropping the official cash rate to a historic low of just 2% at its May meeting, self-funded retirees are struggling to find value. Citing a reduction in commodity values and weakness in business expenditure as main concerns, as well as an Australian dollar that has not declined enough to counteract commodity price falls, the RBA felt a further 0.25% reduction to be necessary.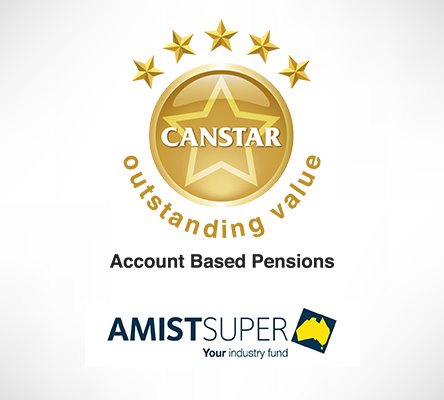 "In Australia, the available information suggests improved trends in household demand over the past six months and stronger growth in employment. Looking ahead, the key drag on private demand is likely to be weakness in business capital expenditure in both the mining and non-mining sectors over the coming year. Public spending is also scheduled to be subdued. The economy is therefore likely to be operating with a degree of spare capacity for some time yet. Inflation is forecast to remain consistent with the target over the next one to two years, even with a lower exchange rate." Glenn Stevens, RBA Governor: Monetary Policy Decision
For retirees, a subdued outlook and continuing low interest rates means that making retirement income as tax-effective as possible is critical and for many account based pensions fill that need.
Each year Canstar researches and rates account based pension funds across Australia to determine which ones offer outstanding value for money. This year we looked at 66 different products from 59 superannuation providers with AMIST Super, achieving a five star rating for outstanding value. We caught up with James Thomas, CEO of AMIST Super, for some insight into issues that retirees need to consider.
Q: Choosing a retirement income structure can be a complex choice for retirees. What are some important questions that investors should ask when choosing an account-based pension?
A: The factors of most importance to consider when choosing an account-based pension are as follows:
Payment frequency: people should consider the payment frequency being offered by a product.
Flexibility around being able to draw down a lump sum payment at any time and being able to change payment frequency.
Investment mix: being able to switch easily between investment options.
Fees: compare ongoing and transactional fees
Returns: investors must always consider the long term returns being offered by a fund.
Access to financial advice: People should seek advice from an authorised financial planner in choosing a pension product.
Q: Is the transition to retirement strategy becoming increasingly popular?
A: The transition to retirement strategy has definitely become more popular, especially with those over the age of 60 as people are having to work longer. This strategy gives them more flexibility around the option to wind down.
Q: Tax on super (and potentially allocated pensions) is in the spotlight at the moment due to the government?s tax issues discussion paper. Will AMIST be making a submission?
A: No AMIST Super won?t be submitting a discussion paper directly but we are a member of ASFA and AIST who are expected to lodge a submission on this topic.