Despite the Reserve Bank of Australia (RBA) keeping the cash rate at a historic prolonged low, most financial institutions have increased rates for term deposits this year. So, is the environment warming up for consumers looking to invest in a term deposit with a bank or customer-owned institution? Canstar investigates.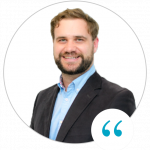 The official cash rate in Australia has remained on hold at 1.5% since August 2016, with many financial commentators predicting this rate will remain stagnant until late 2018 or well into 2019. According to Canstar Group Manager Research and Ratings Mitch Watson, since the cash rate is a key factor impacting the interest rate offered by financial institutions, term deposit products may recently have not been as appealing to consumers as previous eras; However, the recent increase in interest offered by financial institutions meant consumers could see better deals for their money.
"The official cash rate is decided by the RBA on the first Tuesday of every month and influences the interest rate that banks typically charge on their loan portfolios," Mr Watson said.
"However, despite this not changing for nearly two years, term deposit interest rates have continued to fluctuate. This year has seen the majority of companies increase their term deposit interest rates from between .05% and .4% this year.
"It hasn't all been good for savers though as a few companies have lowered their term deposit interest rates by as much as .7%, so it certainly pays to shop around."
Consider the default at maturity
When looking for a term deposit, there are a number of factors to consider. The obvious one is the interest rate offered, however it is a good idea to consider the length of the investment term as many products charge a fee if you need to access your money prematurely.
Mr Watson said another consideration for consumers was the default of the renewal, or rollover, of the deposit.
"Because term deposits can renew on a default basis, there is a risk that the account could automatically transition to a lower interest rate without the investor being conscious of the change," Mr Watson said.
"Just over 50% of providers enable maturity instructions online and over the phone, meaning you should be able to determine what happens to your funds at the end of the investment term.
"5% of the market offer SMS maturity reminders that give investors the prompt to decide what is right for them when it comes to the maturity of their deposit."
2018 Term Deposit Award
After analysing 89 products from 71 providers, Canstar has announced the winners of the 2018 Term Deposit Award. The Term Deposit Award involves a sophisticated rating methodology and recognises institutions that offer quality term deposit products across interest rates, terms and features. The award is given to one bank and one customer-owned institution that are identified as providing outstanding value.
Even though term deposit products currently offer relatively standard features, Canstar Research said the award winners were recognised for the greater level of flexibility and ease of access they offered customers.
"Features offered by our award winners included the ability to apply online, included identity checks, and offered a greater degree of flexibility when it came to investment terms and rates," Canstar Research said.
Bank of the Year – Term Deposits: ME Bank

ME Bank retained this award for the fourth year in a row, which Canstar Research attributed to the continued offering of market-leading rates that were on average 34 basis points (or .34%) ahead of the market across all terms and deposit amounts in this year's review. The ME Bank Term Deposit had a positive feature offering comparative to the market including providing customers the ability to complete an online application, create maturity instructions via multiple channels (such as online or over the phone), and, if required, access to their deposit in the event of financial hardship.
Customer-Owned Institution of the Year – Term Deposits: CUA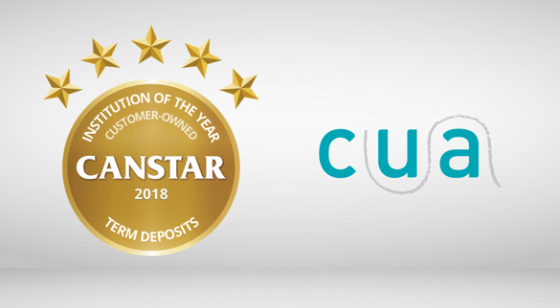 CUA retained this award for a second year with Canstar Research identifying a combination of competitive rates and a comprehensive feature offering. CUA was the market leader on interest rates in 5-7-month term deposits and maintained above-average rates across all other categories. Canstar Research also recognised CUA's flexibility with customers able to make partial withdrawals during the term period and select from multiple options for maturity reminders. It also offered a broad suite of terms and payment options.