Australia's official cash rate is at a historic low – and so are government bond yields. What are some strategies for investors seeking yield?
Self-funded retirees and other investors seeking yield without investment risk have been facing a challenging environment for some time now and it would appear that yields are not about to rise in the near future. However, there are a few things that individuals can do to ensure they're getting the best return they can.
Be active
There is a tendency for term deposit holders to pick a good rate when they first invest their money and then leave it to automatically renew for the same period each time it is due to mature. However banks are unlikely to be running a special rate on that investment period when the funds mature, leaving the investors to roll over at an uncompetitive interest rate for another term. Most term deposit providers will offer a short (<6months) and long (6-12months) term special rate. When a term deposit is due to mature consumers should revisit their bank to ensure it rolls onto a good rate.
Consider other banks
Banks have a number of moving parts in their business not least of which is their capital requirements to lend money. For this reason, different banks will have different motivations to entice investors and savers at different times. This can often lead to loss leading rates being offered to term deposit investors or savers to try to win their business. The below table shows the current ranges in rates and the average across the market for term deposits in our database;
| Term | Min | Max | Average |
| --- | --- | --- | --- |
| 30d | 1.45 | 2.50 | 2.02 |
| 60d | 1.75 | 2.60 | 2.11 |
| 90d | 2.00 | 3.05 | 2.50 |
| 180d | 0.92 | 3.25 | 2.56 |
| 270d | 1.75 | 3.25 | 2.44 |
| 1 Year | 2.10 | 3.30 | 2.67 |
| 2 Year | 2.10 | 3.20 | 2.74 |
| 3 Year | 2.10 | 3.40 | 2.80 |
| 4 Year | 2.40 | 3.10 | 2.83 |
| 5 Year | 2.45 | 3.20 | 2.96 |
Source: Canstar. Based on products on Canstar database for a $50,000 investment
Even in times of low interest rates, the variation between the lowest and highest rate can be over 1%. In times of high interest rates these variations expand even further. We have seen a number of institutions drop their interest rate since the RBA announcement and expect further drops should the low inflation numbers persist.
Negotiate
Many banks will negotiate term deposit rates for big balances (over $100k). Some will even take into account your wider holdings with them to provide a more competitive rate. Like most purchases, it doesn't hurt to ask.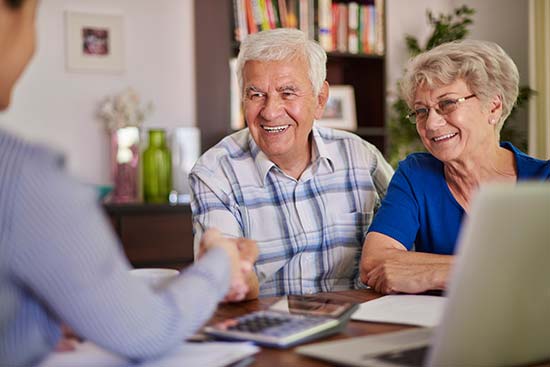 Consider payment frequency & terms
Most banks will lower the interest amount on a term deposit if the investors want their interest paid more frequently such as monthly. If investors are able to manage their cashflow to reduce their payment frequency then this may achieve a higher return. Also, if you're unsure of whether the rates are going up or down in the future, consider splitting your money. Having a long term and short term rate working together can provide some certainty of income while reducing the risk of large short term price movements.
What about at-call cash accounts?
Regarding 'at-call' cash options, given the low interest rate environment there isn't much variation between institutions however it's important that savers are in the right product. Some transaction accounts for example earn 0% interest so it's not where larger sums of money should be sitting.
A number of institutions offer saving accounts with incentives for customers but be sure to know what the rules are and what you need to do to get the bonus. When choosing a deposit account be mindful that the promoted return may have strings attached.
Other yield alternatives
Savers with mortgages can also take advantage of offset accounts where their money is effectively earning the home loan interest rate. Also, because that benefit is in saving money, it isn't counted as income and is therefore tax free.
Investors are also able to move further along the risk chain to achieve greater returns through the likes of dividends and capital growth. This introduces a lot more risk into a portfolio and as such should be done with caution. As with bond yields, the returns that are mentioned in the news may not reflect an investors actual position so it's important that investors understand the mechanics behind the investment before committing their hard earned dollars.
For retirees, moving further up the risk chain also introduces greater adequacy risk (assuming that their current capital is adequate for retirement). Therefore it's sometimes better to try to maximise their fixed interest returns using some of the strategies above before going into shares, managed funds or ETFs.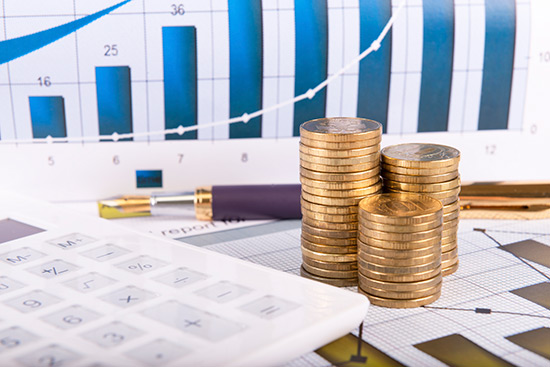 ---
About Josh Callaghan
Josh Callaghan is the former General Manager of Wealth at Canstar and co-founder of Fintech Queensland. In his role at Canstar, Josh was responsible for the strategic direction, operations and commercial outcomes of the Wealth division, which includes Superannuation and Investments. He has over 19 years of experience in product management, strategy, technology and marketing in the financial services industry.