More than 630,000 Australians will score a pension boost this year, after changes to the way the age pension is calculated were announced on the weekend. But, a pensioner group said the cuts to deeming rates don't go far enough.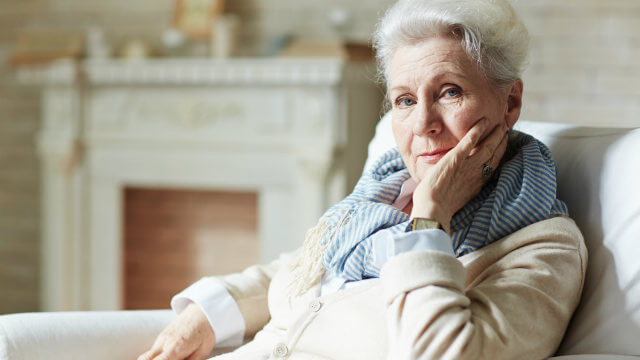 Minister for Families and Social Services Senator Anne Ruston announced on Sunday that about 25% of age pensioners would benefit from a reduction in the lower deeming rate of 1.75% to 1%, and in the upper rate of 3.25% to 3%, increasing the pensions paid to affected recipients.
The deeming rate is used to help work out how much of the aged pension and other government assistance a person can receive if they have investment assets, such as shares or term deposit accounts. The rate sets a benchmark of financial return on the different kinds of assets, so the government can make an assumption about how much those assets would earn over a year. The lower rate applies for investments up to $51,800 for single pensioners and $86,200 for pensioner couples, increasing to the higher rate for balances over those amounts.
"Under the new rates, age pensioners whose income is assessed using deeming will receive up to $40.50 a fortnight for couples, $1053 extra a year, and $31 a fortnight for singles, $804 a year," Ms Ruston said.
"The lower deeming rate now accounts for four of the five drops in interest since the last adjustment (in 2010)," he said.
"The higher rate accounts for just one of the five rate drops in the last four years and four months.
"What is the justification for doing this?"
"What the Government is telling pensioners is that they are earning 3% on their investments, when most term deposits are not even returning 2%. How is that fair?"
He said many older retirees, particularly women, counted on bank deposits "because they do not have access to the higher returns from superannuation or are uncomfortable with riskier investments like the stock market".
"They will continue to be punished by higher deeming rates through no fault of their own," he said.
Canstar finance expert Steve Mickenbecker said the reforms "don't go far enough", as the 3% deeming rate was still higher than what banks were paying in interest.
"The reduction on the lower rate should assist some people in becoming eligible for the full pension," he said.
"But as the upper level is still higher than what they can earn from their savings, part-pensioners will be receiving only modest relief."
He said deeming rates were introduced in 1991 to plug a loophole that allowed some investors to "game the system" and claim a pension to which they otherwise would not be entitled. Deeming rates moved with the official cash rate until 2012.
"Or at least that's what happened until 2012 when the current interest rate reduction cycle started," he said.
"Partially self-funded retirees have done it tough since the last upward cash rate move in 2010.
"In July 2011 the upper deeming rate was 4.5% and the RBA cash rate was 4.75%.
"By July 2013 the upper deeming rate was 4% and the cash rate 2.75%. In just two years the deeming rate had gone from 0.25% below the cash rate to 1.25% above it. That was a devastating turnaround for part pensioners.
"Fast forward to today and we have seen six cash rate reductions of 0.25%.
"Deeming rates are now so out of alignment with available savings rates that the original principle has been long forgotten.
"Savings rates have been all one way and that's down. The deeming rate falling out of sync with the cash rate has been another straw on the camel's back."