As Townsville's worst flood on record devastates many local homes and businesses, questions have been raised as to whether homeowners' insurance policies will cover them for water damage linked to an overflowing dam.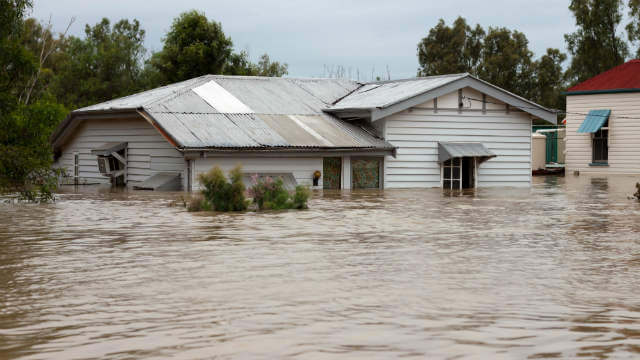 More than a year's worth of rain in nine days triggered the spillway gates of the north Queensland city's Ross River Dam to open, causing almost 2,000 cubic meters of water per second to gush downstream and inundate several Townsville suburbs.
Queensland's Emergency Services Minister Craig Crawford told the ABC it would be up to insurance companies to decide whether houses flooded by the dam's automatic release would be covered.
"This will be an area of interest for me to see how the insurance industry reacts to this and whether they consider any difference between water that came down the river from the rain or from the dam release," Mr Crawford said.
Standard definition of flood includes dam releases
Canstar's Research and Ratings Manager, Mitchell Watson, said based on the insurance industry's standard definition of a flood, damage caused by water released from a dam should technically be covered, provided flood cover is included in a person's home insurance policy.
"The current definition is the covering of normally dry land by water that has escaped or been released from normal confines, which includes dams," Mr Watson said.
This standard definition of flood was introduced by the federal government in 2012, following the damaging 2010-11 Queensland floods. Insurers were given two years to include this definition in their home and contents policies.
Policyholders are advised to read their Product Disclosure Statement (PDS) closely or to contact their insurer directly to discuss whether flood cover is included in their policy and the extent of their coverage.
Declared a catastrophe
The Insurance Council of Australia (ICA) declared the Townsville floods a catastrophe in hopes to help escalate the insurance industry's response.
The ICA said current losses stand at $80 million from 6500 claims, but they expect these figures will rise as more claims are lodged.
"We have declared this catastrophe to help reduce the emotional and financial stress being experienced by families and businesses, and provide them with peace of mind that their insurer is there to help," ICA CEO Rob Whelan said.
What to do if your home has been flooded
For those who have had their homes affected by the floods in Townsville or surrounding areas, Mr Watson said it may be a good idea to consider the following steps:
Seek advice from the relevant authority before returning to the property to ensure it is safe to do so.
Contact your insurer to advise them of your situation and understand the required steps.
Document and photograph property damage so there is a record to refer to if required.
Do not start to clean or repair the property without first seeking approval from your insurer.
If you need further assistance in understanding your insurance policy or how the claims process works, you can contact the Insurance Council of Australia's Catastrophe Hotline on 1800 734 621.
If your flood-related claim is rejected, Mr Watson said it was important for policyholders to follow their insurers' dispute procedures. If the dispute is unable to be resolved, policyholders could consider speaking with the Australian Financial Complaints Authority.