Ambitious corporate incentive schemes and performance goals can cause anxious employees to lie about results in a way that has a negative impact on productivity, according to University of Sydney Business School research.
Professor of Accounting Wai Fong Chua, points as an example, to the Finnish multinational, Nokia, which suffered financially because of the fear that it generated amongst middle and senior managers.
"Shared fear was so strong amongst Nokia's middle managers that they withheld important information about the viability of its technology from senior managers," said Professor Chua. "The company suffered significant losses as a result and was forced to exit the smartphone market."
Professor Chua's own research relating to the Australian subsidiary of a global computer company has confirmed the need to better understand 'affective technologies' – processes, information systems, and performance/financial goals that "have an emotional impact and economic consequences.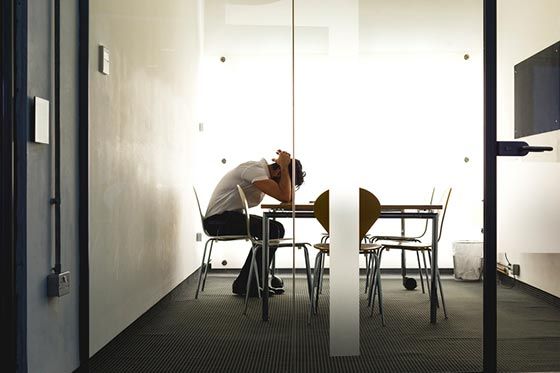 "Take for example, a billion dollar revenue target that is to be achieved within 18 months, this tends to produce an affective outcome," she said. "It could be anxiety, it could be fear, it could be excitement, it could be all of these things and that, in turn, affects the way people work in an organisation."
"I believe there is considerable fear and anxiety in today's corporations, especially those experiencing financial challenges. When corporate distress is not well handled it can have quite adverse consequences."
Current business confidence signals are mixed around Australia, with NAB's most recent quarterly SME survey finding that businesses remain relatively upbeat, although both trading and profitability conditions fell notably over the quarter.
By industry, the number of SME sectors which reported positive business conditions fell in the quarter, with transport, retail, manufacturing and accommodation, cafes & restaurants now in negative territory. Health, finance and business services occupied the top three spots, while transport replaced construction as the weakest sector, followed by retail.
Trying to boost sales figures and productivity via stretch bonuses, though, may not be the way to go.
University of Sydney's Professor Chua said that companies "need to be aware of levels of anxiety and fear and enable folks to discuss processes and goals without being so afraid that they fabricate an answer".
"Organizations are emotional arenas, not just economic entities," she concluded.