ASIC has encouraged Australians to use their website in order to find out whether a portion of $1.1 billion in unclaimed money is theirs.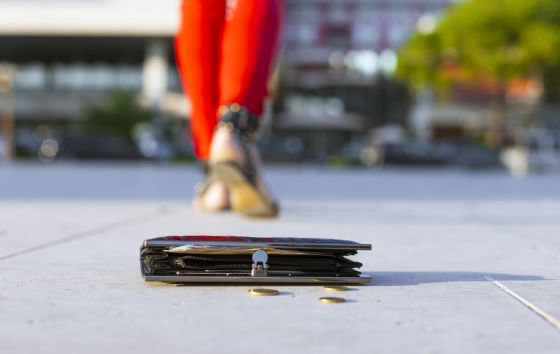 Australians could be missing out on some of the $1.1 billion in unclaimed money from bank accounts, life insurance, shares, and investments, says the Australian Securities and Investments Commission (ASIC) in their new campaign.
Anyone can use ASIC's MoneySmart website to do a quick and easy search to see if they're entitled to some of the $1.1 billion.
ASIC keen to help Australians get their money back
ASIC's Deputy Chairman Peter Kell says that the government body is "keen to reunite people with their money".
"There are more than a million records of unclaimed money from dormant bank accounts, life insurance, and other investments waiting to be claimed," says Mr Kell.
"Unclaimed money is transferred to the Commonwealth after it's been unclaimed usually for seven years.
"The unclaimed money managed by ASIC is always claimable by the rightful owner, with no time limit on claims."
How many Australians have unclaimed money waiting for them?
ASIC reports that in 2016, over $87 million was paid out to more than 16,000 people.
According to ASIC, the individual amounts that comprise the $1.1 billion range from handfuls of dollars to sums in excess of a million dollars.
A majority of the "missing money" comes from dormant bank accounts.
ASIC advices that you may have unclaimed money if you have:
Moved house without informing your bank or financial institution
Have left your cheque or savings account dormant for 7 years
Have let a life insurance policy lapse
Noticed a cessation in previously regular dividend or interest cheques
Been an executor of a deceased estate
If your search reveals that you are in fact entitled to a share of the money, you will need to contact the bank or financial institution holding the sum in question, who will then lodge a claim with ASIC.
This claim will then be processed and funds should be released back to the institution within 28 days.
How much unclaimed money have Australians left behind?
The approximate amounts of money available in unclaimed bank accounts, life insurance policies and shares broken down by State and Territory are:
| State/Territory | Bank accounts | Life insurance policies | Shares & other investments |
| --- | --- | --- | --- |
| New South Wales | $200m | $25m | $154m |
| Victoria | $120m | $16m | $61m |
| Queensland | $62m | $10m | $40m |
| Western Australia | $43m | $5m | $27m |
| South Australia | $17m | $4m | $14m |
| ACT | $7m | $1m | $7m |
| Northern Territory | $4.5m | $0.5m | $3m |
| Tasmania | $5m | $1m | $3m |