A new report has highlighted the importance of considering human rights in financial investment decisions, as investors are becoming more focused on responsible investing.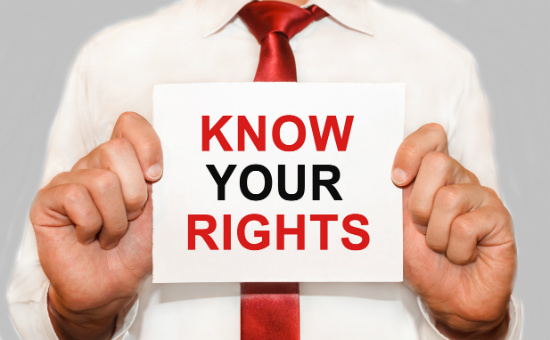 The Human rights in investment: The value of considering human rights in ESG due diligence report released by the Australian Human Rights Commission (AHRC) yesterday disproves the myth that investing and protecting human rights are incompatible.
AHRC President Professor Gillian Triggs says that human rights, not unlike other aspects of business, can "increase the value of an organisation if managed appropriately".
Customers demand ethical investment options
The AHRC's report noted an increase in the integration of environment, social, and governance factors (ESG) into consumer's investment decisions.
The Commission found that over 80% of Australian investors "base their decisions on non-financial factors" when making financial commitments.
In 2016, 32% of investors surveyed by AHRC said they would "immediately rule out an investment" if there were human rights risks associated, increasing from just 19% of investors in 2015.
Industry gets on board with ethical investing
On an industry level, ESG is increasingly being recognised as an extension of risk management.
"Including human rights principles in investment and business structures is not only good for the bottom line, it can avoid reputational damage, lawsuits and poor financial returns," said Professor Triggs.
Local Government Super was one of the first super funds to be certified as a responsible fund by the Responsible Investment Association of Australasia (RIAA) in 2016, in recognition of its commitment to ESG performance and management of ethical investment.
Globally, the UN Principles for Responsible Investment (PRI) has seen the number of signatories increase by more than 1,400 since 2006.
In Australia, there are currently 13 service providers, 34 asset owners, and 72 investment managers who have committed to the PRI as signatories.
The 2005 Freshfields Bruckhaus Deringer report concluded that "failing to consider long-term investment value drivers, which include environmental, social, and governance issues, in investment practice is a failure of fiduciary duty".
More education needed
There are still challenges for consumers in understanding why they should consider ESG in their investments.
The Commission found the main impediments for consumers are:
Complexity of human rights issues
Lack of adequate information about human rights issues
Lack of understanding of the fiduciary duty laws required when considering ESG and human rights risks
Investors confusing ESG and human rights with ethics
Despite some investor confusion, the Sydney Leader and Partner for EY Climate Change and Sustainability Services, Adam Carrel, says he expects "human rights will become an increasingly universal benchmark for assessing the capacity of an investee to maintain their social license".
Consumers' increasing interest in ethically responsible investing should encourage consumers to shop around for an ethically responsible super fund that considers human rights in its investment decisions.
More and more competitive options are coming onto the Australian market as responsible investing becomes increasingly popular.