Private health insurance customers will be slugged with premium increases after the federal government announced an average hike of 3.25% for 2019.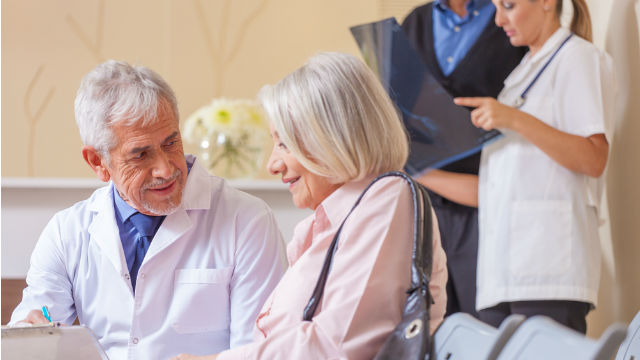 While the average cost of health insurance will go up, Federal Health Minister Greg Hunt said this will be the lowest increase in 18 years when it comes into effect on April 1.
"This premium change will see a single person pay an average of $1.14 extra per week and a family on average will pay $2.35 more," he said in a statement today.
But the opposition's health spokeswoman Catherine King said this latest hike will add further strain to the family budget and force more people to abandon private health cover.
"Already, Australians are downgrading or ditching their private health cover in record numbers in response to relentless price rises, soaring out-of-pocket costs and growing exclusions," Ms King said.
"The Liberals promised to make insurance more affordable – but all they've done is make it more profitable for the big insurers."
Canstar's Group Executive of Financial Services Steve Mickenbecker said the government is set to reduce the private health insurance rebate in 2019, which will increase premiums above the nominal 3.25%.
"The uncertainty consumers face this year is that many policies will be changing as the new policy classification to gold, silver, bronze, basic flows through," he added.
"Where exactly they land on price remains up in the air."
New Gold, Silver, Bronze and Basic classification tiers for hospital insurance products will commence early this year.
Average Health Insurance Premium Increases Since 2010
Year
Average Increase
2010
5.56%
2011
5.56%
2012
5.06%
2013
5.60%
2014
6.20%
2015
6.18%
2016
5.59%
2017
4.84%
2018
3.95%
Source: Department of Health
Medibank and ahm have confirmed they will lift premiums by an average of 3.3% in 2019, while nib customers will face an average 3.38% hike.
Bupa has bucked the trend and will deliver a hike of 2.99% which is well below the industry average.
The health insurer has also promised to "quickly adopt" the age-based discounting reforms, which it says will bring the actual average increase to 2.78% for Bupa customers.
Bupa Managing Director Dwayne Crombie said the lower increase means the company will share some of the rising healthcare costs with its customers.
"The increase in healthcare costs hasn't gone away, but it's not good enough to expect customers alone to keep absorbing these costs," Dr Crombie said.
The government has also announced health funds will be able to offer discounts of up to 10% for 18 to 29-year-old customers from April 1.
Mr Mickenbecker said this was likely part of the government's bid to increase the number of young adults with health cover; an age group which typically makes less health insurance claims than older Australians.
"More young people with private health insurance could lead to smaller premium increases for mature Australians who account for most claims," he said.
The government said mental health services will also improve under changes that will allow people to upgrade to hospital cover without serving a waiting period.
Mr Hunt said in addition to this, the tiered-product classification system will make it easier for people to choose a health insurance policy and help them better understand what they are covered for and what is not included.
"There are 37 private health insurance funds operating in Australia and I encourage consumers to shop around to get the best deal for themselves and their families," he said.