The number of homeowners with mortgages that dwarf their home values is expected to rise as house prices continue to fall in Australia's two biggest property markets, research group Roy Morgan has warned.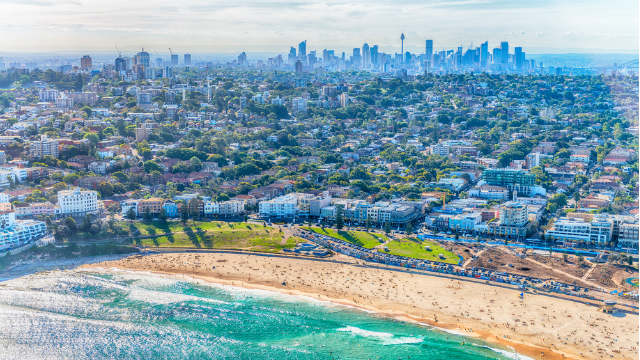 Roy Morgan has estimated, based off its survey of more than 10,000 mortgagors, that 386,000 owner occupiers have "no real equity" in their home, which means the value of their homes were either equal to or less than the size of their home loans.
That equates to almost 9% of the 4.3 million owner occupiers with mortgages and is up by about 1% from a year ago, according to Roy Morgan.
Roy Morgan Industry Communications Director Norman Morris said owners with no real equity in their home were at considerable risk if home loan rates continued to rise while house prices continued to fall.
"With falling home values and the possibility of mortgage repayments going up, it will probably get worse for some and lead to mortgage stress," Mr Morris told Canstar.
He said as the fall in home values accelerates in Sydney and Melbourne, he expects next year the number of people with no home equity would jump at a greater rate than what we've seen this year.
The research showed the state with the greatest proportion of borrowers with no equity in their home was Western Australia (16.5%) where the mining downturn has hurt property prices.
NSW had the lowest proportion (6.1%), followed by Victoria (6.8%), Tasmania (7%), Queensland (9.6%) and South Australia (12.1%).
House prices in Sydney and Melbourne, the country's two biggest property markets, have been falling over the past year, with CoreLogic data showing Sydney's values are down 6.2% since the market peaked in July and Melbourne's values are down 4.4% since the market peaked in November last year.
CoreLogic Head of Research Tim Lawless told Canstar it was no surprise that WA has the highest number of homeowners with negative equity because values have been trending lower since mid-2014, while the downturn in Sydney and Melbourne was more recent.
He said Sydney's home values were back to where they were in October 2016, while Melbourne's were at levels last seen in April last year, implying that, on average, buyers in those markets who purchased after this would be in greater danger of having nil to negative equity.
"As values slip lower, as we are expecting, it stands to reason that the proportion of home owners facing a nil to negative equity situation will increase," Mr Lawless said.
"Although the Roy Morgan research didn't include the Territories, it's likely the Northern Territory would show an even higher level of nil to negative equity, with CoreLogic indices showing NT values are 19.3% below their peak."
Mr Morris said as people lose confidence in the value of their homes and the property market in general, he expected house prices would likely fall further.
"You could argue that it doesn't matter if your house value falls if you can keep on paying repayments and don't have to sell up," he said.
"But having no equity gets very negative for sentiment – and for the wealth effect – and will likely lead people to spend less in other areas which is not good for the overall economy."
Real Estate Institute of Australia President Malcolm Gunning said having no equity in the home could become a serious problem if people started losing their jobs.
"I don't think we will see this become an issue unless we have a downturn in the economy and unemployment rises," Mr Gunning told Canstar.
"House prices are falling in Sydney and Melbourne but employment is also particularly strong in those two cities."
Roy Morgan's research also showed that the number of mortgagors with no equity across Australia rose by nearly one per cent from 345,000 a year ago, which Mr Morris said was roughly in line with previous annual rises.
The home loan borrowers with little or no equity in their homes were also found to have much lower average house values ($522,000) compared to those with equity ($802,000).