The retail industry has backed the view of the Turnbull Government that significantly increasing the minimum wage will not boost job growth among the country's poorest employees. .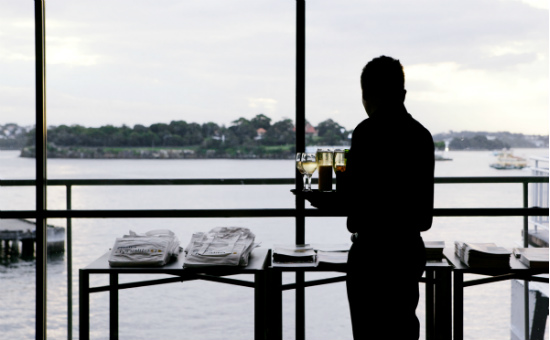 Still reeling from the announcement that penalty rates will be cut, workers could be forgiven for thinking the Turnbull Government is turning its back on the lowest paid employees in the country.
While the Australian Council of Trade Unions (ACTU) asked for a $45/week increase in the minimum wage, the Retailers' Association recommended just a 1.2% rise, which is less than the current annual inflation figure of 1.5%.
The Turnbull Government rejects the notion that significantly increasing the minimum wage in retail, fast food and hospitality industries will increase youth employment.
In a submission to the Fair Work Commission's (FWC) annual wage review, the Government said that lifting the minimum wage is "not an efficient way to address relative living standards or the needs of the low-paid".
"Excessive increases in minimum wages are likely to reduce employment in award-reliant industries, particularly for youth, and especially when wages growth elsewhere in the economy remains moderate and inflation is low," the submission said.
This echoes the view of the Retailers' Association, which said in its submission that the economy and employment levels can "no longer afford" high increases to the minimum wage.
University of Canberra labour economist Phil Lewis told Fairfax Media the ACTU's proposed changes to the minimum wage were too big (at close to 7%), and that any increase needed to be less than the rate of inflation.
"The unemployed can't find a job even at the current minimum wage, so increasing that minimum wage simply further blocks their entry into the labour market," Lewis said.
Bill Shorten "gobsmacked" at this submission
Labor Leader Bill Shorten said that the Turnbull Government and the Retailers' Association are "turning their backs on Australia's lowest paid workers".
Bill Shorten and the Labor party have yet to release a figure they deem appropriate, but have said that they support a "strong and appropriate minimum wage".
Labour will today make a submission for a fair increase to the minimum wage.
"Families need a pay rise not a pay cut," Mr Shorten said on his official twitter account.
Labor will make a submission today for a fair increase to the minimum wage. Families need a pay rise not a pay cut.

— Bill Shorten (@billshortenmp) March 28, 2017
The final decision on minimum wage is a hotly contested one, with multiple different groups all voicing their own opinions.
ACTU Chief Sally McManus said the current minimum wage is at "dangerously low levels".
"Building economic security for the lowest paid workers in our society is at the core of the ACTU's objectives, and increasing the minimum wage (to this level) is one of the most effective tools available to achieve this goal," McManus said.
The FWC will make its own independent decision regarding the minimum wage at a later date.