Australia's falling home ownership rate threatens to increase Age Pension dependence and "condemn future generations to poorer living standards", according to a new report.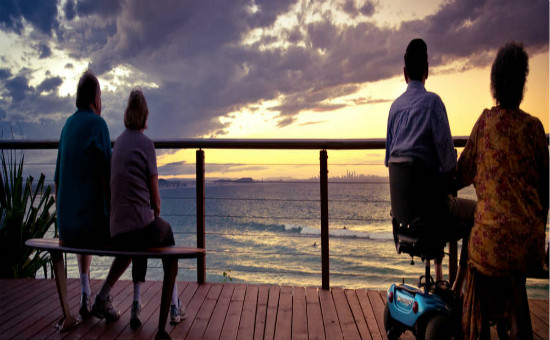 Commissioned by the Australian Institute of Superannuation Trustees (AIST), the report No place like home: the impact of declining home ownership on retirement urges the government to take action to improve housing affordability.
The author, independent economist Saul Eslake, suggests in the report that Australia's retirement income system relies on the presumption that most retired people own their own homes while others are accommodated by public housing.
"These presumptions have allowed successive Australian Governments to maintain Age Pensions at lower levels than in most other 'advanced' economies without resulting in higher levels of poverty among retirees," Eslake wrote.
"However, these assumptions are becoming increasingly dubious."
The report highlighted a number of worrying trends over the last few years:
The decrease in home ownership from people of working age, in particular those aged 25-35 years old.
Outright ownership rates (i.e. having completely paid off their mortgage) are also declining and there are more home owners who still have mortgage debt outstanding, most commonly among those in their 60s.
Fewer people over 65 years of age are residing in accommodation rented from State/Territory housing authorities.
A growing proportion of people over 65 years old living in private rental accommodation, with housing costs rising and taking up an above-average proportion of income.
As these trends continue, Eslake warns it is likely that more Australian retirees will use their super to pay off their mortgage debt, which means more retirees could remain dependent on the Age Pension.
He also said more retirees will be living in privately rented housing, "spending a higher proportion of their income on rent", which puts pressure on the Government to increase their rent assistance payments.
"In other words, there is a clear link between deteriorating housing affordability and the adequacy of Australia's current retirement income system," Eslake said.
Eslake put the declining rates of home ownership down to a number of different factors, including:
The significant increases in home prices relative to incomes at the start of 1990, which pushed home buyers to take out greater mortgages in relation to their incomes.
The rise in the maximum loan-to-valuation ratio (LVR) at which lenders are willing to lend from 80% to 95% since 1980.
The consolidation of other types of consumer finance into mortgage debt (such as redraw facilities) that allowed home owners to finance the purchase of other goods and services, and investment properties, by extending the mortgages on their homes.
The decline in inflation and nominal interest rates, meaning that the real value of outstanding mortgage debt is reduced at a slower rate than previously.
Eva Scheerlinck, AIST Acting CEO, said the report outlined the need for governments to consider broader ramifications of the housing affordability crisis, and raised questions about whether their Age Pension cost forecasts are "too optimistic".
"The assumption that housing is a 'fourth pillar' in our retirement income system has become increasingly dubious," Scheerlinck said.
"Many of the standard ways we measure the adequacy of superannuation assume retirees own their homes outright when this may no longer be the case for a significant number of Australians."
Scheerlinck added that the proposed idea of allowing first home buyers to access their super early to buy a home is "not the answer".
"This report clearly shows that tapping into super to buy a home would simply lead to higher housing prices rather than home ownership, and favour some groups over others," she said.