Banking start-up Xinja, which is aiming to become Australia's first 100% digital "neobank", has launched a prepaid travel and everyday spending card.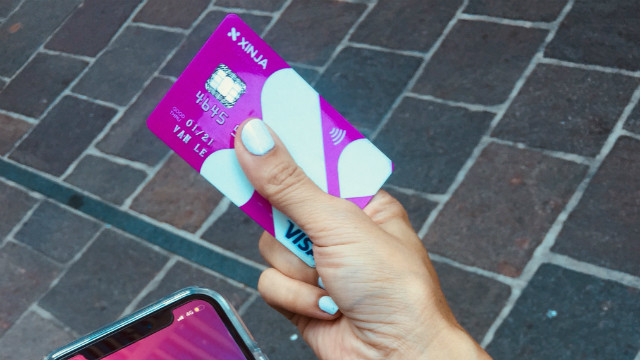 Image source: Xinja (Twitter)
The card is a prepaid tap-and-go card with no ATM fees charged by Xinja for ATMs in Australia or abroad, although local ATMs may charge their own fee.
It does not currently come with a transaction account, relying on money being loaded onto the card from an existing account.
Xinja's Chief Marketing Officer, Camilla Cooke, told Canstar the foreign exchange rates for the card will not have a markup on Visa's foreign exchange rates, but Xinja will charge a flat international transaction fee of 3.5% of the total transaction.
Xinja has also released its mobile banking app, which it says allows users to do the following:
Open accounts in seconds
Top up their existing transaction account
Create and view spend categories
Set spend limits
Freeze your lost or stolen card instantly
The card is being sent to Xinja customers who had joined the start-up's waiting list, while the app is now available on the app store for iOS. The Android version will be available soon, according to Xinja's website.
"Xinja overall is looking to meet consumers' needs," Ms Cooke told Canstar.
"That means products and services that help people make more out of their money, with less angst."
"From our experience talking to customers to date, they find their experiences managing their finances confusing, time-consuming and frustrating.
"They are looking for the ease, speed and simplicity of digital solutions, but also solutions that deliver a different kind of banking experience that allows them to understand their true position and easily optimise it."
According to Xinja CEO Eric Wilson, the prepaid card offers users the chance to "help bring a revolution to Australian banking" and meet the needs of consumers.
"The prepaid card (allows users) to load their disposable income on a tap-and-go card, track their spending and submit ideas for the app as we develop," Mr Wilson said.
"Xinja will build on the app and prepaid card to develop a full suite of banking services for its customers, including home loans, which are coming soon, and a transaction account, which should follow in a few months."
What other products will Xinja offer?
The prepaid spending card is Xinja's first product, but it currently has two others in the works – home loans and a transaction account.
Xinja was granted an Australian Credit License by ASIC in February, giving it the green light to sell its planned "20-minute mortgage".
"We've already have a lot of input customers about how they feel about home loans, features and innovations they are looking to see – not only in the speed and ease of a digital application process, but also the product features themselves," Ms Cooke told Canstar.
"We've had a lot of customers ask for home loans, we are looking to bring out products that address some of the needs expressed."
According to Ms Cooke, Xinja will also be looking to bring out a transaction account by June/July 2018, once it receives its banking license.
"We are not yet a bank but are working with regulators to become one," Ms Cooke said.
"At this point, prepaid card customers will be able to sign up for a transaction account," she said.
"They would be issued with a new card, however, it is not the card that is common but the App.
"The Xinja app will be common across all our products – it is central to our offering and ultimately the control centre from where customers can manage their money."
Xinja responds to the banking royal commission
Xinja has also released a response to the Productivity Commission's draft report on competition in Australia's financial sector.
In this report, the Commission found "notable failings in competitive behaviour evident in markets of home loans and for small and medium enterprise (SME) finance".
As an emerging entrant into the Australian banking sector, Xinja's response to this draft report underlines the following key points:
It's difficult for customers to compare products effectively: There is a lack of accessible information and products are complex. There is a very strong case to be made for a new 'regime' of transparency
There are brand or marketing smokescreens: This creates a false perception of competition. "I think we will see an emergence of new digital brands that are in fact only digital front-ends on old banks, designed to capture new audiences but they will be backing onto the same products, the same level of service, the same expensive legacy systems and the same ethos" ( Eric Wilson, Xinja CEO)
Trust is broken: We have concerns about the lack of effective competition and the flow of commissions creating an environment where customers' best interests are sidelined.