In recent days there have been many claims around what the new health insurance rules will mean for policyholders. Some say premiums will rise and cover will fall, while others say nothing will happen. So, what do we know so far?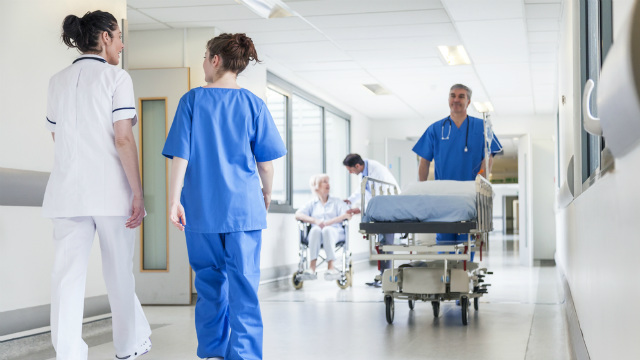 Under new federal government rules, insurers will have to classify their health policies according to a four-tier system of gold, silver, bronze and basic from April next year.
Gold and silver policies will be the costlier more comprehensive covers, while basic and bronze will be the cheaper options with less cover.
News Corp reported a leaked government document showed the classification system would drive up the cost of covers that fall into the silver and gold tiers by 8% to 12% with more than one million health fund members having their insurance policies scrapped because they wouldn't comply with the new system.
The leaked analysis of the system conducted by Deloitte on behalf of the federal Department of Health is yet to be made public.
Health Minister Greg Hunt dismissed News Corps' interpretation of the modelling as false and insisted there wouldn't be major disruptions when the nation's 70,000 plus health insurance policies convert to the system.
However, public policy group the Grattan Institute said there was pause for concern.
Here is what they have to say about the claims:
"These reforms will have an overall neutral to -0.3% impact on premiums compared with current policy settings," Mr Hunt said in a statement on Thursday.
"The gold, silver, bronze and basic classification system categorises existing policies into easy to understand tiers.
"Importantly consumers will not be forced to change their policy cover if they are happy with it."
Grattan Institute Health Program Director Stephen Duckett told Canstar he had seen parts of the analysis and it appeared to suggest overall there wouldn't be much of an impact.
"But this disguises movements in different classes," Dr Duckett warned.
"For example, silver policies may not cover cataract operations and say you've had cataract operations in the past and your policy is mapped to silver, what do you do?
"Do you stay in silver and forgo cover for cataracts or do you pay more to upgrade to gold?"
He said some people may find their premiums would fall, while others would rise and that older Australians, who by age are more likely to have private health cover than their younger counterparts, would be the most affected.
Under the system, there will be a minimum requirement for a policy to qualify as basic, bronze, silver and gold.
To find out more about the reform changes, click here.
A breakdown of the minimum coverage requirements for the other tiers can be found under the following – Basic, Bronze and Silver.