The most recent payments fraud report released by the Australian Payments Clearing Association (APCA), shows that card fraud is increasing online.
Both credit cards and online shopping have made our retail lives significantly more convenient, but they have also become a lucrative way to commit theft. The Australian Payments Clearing Association's (APCA's) most recent payment fraud report has calculated that in 2015 there was approximately $369 million worth of fraudulent cheque and card transactions, representing 0.025% of total transactions.
Australia's rate of card fraud increased from 58.8 cents in 2014 to 66.8 cents per $1,000 spent, driven by a 21% increase in card not present (CNP) fraud. CNP fraud occurs when card details are stolen and then used to make purchases or other payments without the card, mainly online. CNP fraud – domestically and overseas – now accounts for round $226 million (79%) of all Australian card fraud by value.
Acting APCA CEO Andy White said: "As the US progressively rolls-out chip technology, criminals are targeting those terminals that are still mag stripe only and Australian cards have been caught up in this fraud. Large scale data breaches are also contributing to the growing level of online card fraud.
"We're actively working with financial institutions and card schemes – through our cards forum – to explore what an industry-wide solution to online fraud could look like, that could make a real difference in this space," said Mr White.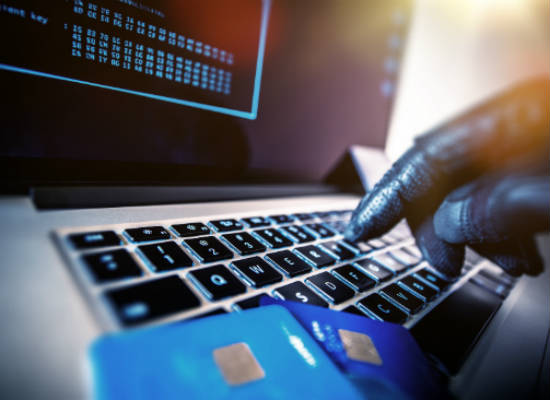 What if your credit card details have been stolen?
As soon as you realise that your credit card has been compromised, contact your bank! The thing with card fraud is that ultimately consumers are reimbursed for authorised transactions as long as they did not contribute to it (for example, by writing their PIN on card), and they notify their issuer as soon as they are aware of it.
Most credit card issuers (i.e. your bank) also actively monitor transactions to look for suspicious activity and will contact people if there is an unusual transaction made.
Obviously there is a bigger risk whilst travelling, always notify your bank of your travel plans (including the dates you will be away and the countries you are going to visit) and be on the lookout for unauthorised charges when you come home. With many banks you can let them know of your plans through internet banking.
"Consumers can do simple things to help prevent online card fraud like keeping their PC security up-to-date and looking for the padlock before entering card details to make sure the website is secure," said APCA's Mr White.