The Commonwealth Bank will no longer issue its range of rewards-based American Express (Amex) companion cards from 1 November 2018.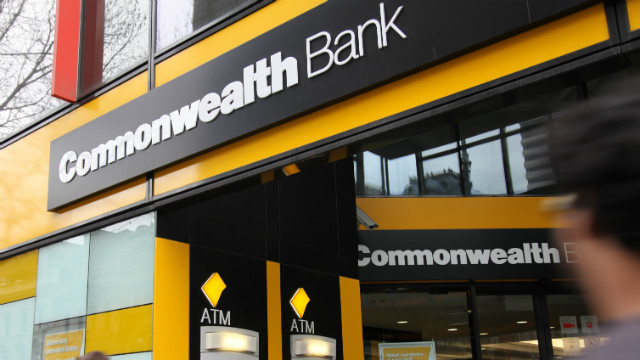 The Commonwealth Bank stated on its website applications for its Amex cards would be open until 1 September but all CommBank Amex cards, including Commbank Awards, Platinum Awards or Diamond Awards American Express, would be discontinued from 1 November.
A Commonwealth Bank spokesperson said some card benefits would still be available to Commbank Mastercard and Visa cardholders, and impacted customers would be contacted by the bank to help them manage the change.
"We know our Awards cardholders value the benefits available on our Mastercard, Visa and current American Express cards, including redeeming their points exclusively in-store at Myer and Flight Centre, alongside many other redemption options, such as cash back, gift cards, merchandise and frequent flyer points," the spokesperson said.
"We are committed to continuously looking for opportunities to deliver value to our cardholders, and these will continue to be available on our Mastercard and Visa cards."
RBA regulation sees the end of American Express companion cards
Commonwealth Bank is the last of the Big 4 banks – joining ANZ, NAB and Westpac – to drop its Amex companion cards, falling in line with other banks' reactions to the Reserve Bank of Australia's (RBA) cap on interchange fees that primarily affect Amex companion cards issued by banks.
In July last year, the RBA applied a cap to all surcharges, restricting credit card interchange fees to a maximum of 0.80%.
This meant under the new regulations, bank-issued American Express companion cards would be subject to the same interchange fee regulation that applies to the Visa and Mastercard schemes.
Canstar Group Manager of Research and Ratings Mitch Watson said while disappointing for cardholders, Commonwealth Bank's decision to stop issuing American Express cards was not surprising in light of the other major banks taking the same action following the RBA's regulations.
"People wanting to increase the return they get on their everyday credit card spending will now, more than ever, likely look directly to American Express for credit cards that come with market-leading earning rates for reward points," Mr Watson said.
"The removal of bank-issued cards from the market has seen a reduction in market share of payments for American Express, so they will need to continue to grow the number of merchants accepting their cards in order to keep existing customers happy and convince new customers they need another credit card in their wallet."
American Express Vice President Jennifer Berthold said the RBA's regulatory changes created "widespread disruption of the payments landscape with banks choosing to either devalue their rewards programs or remove the American Express companion cards".
"With our proprietary card business not included in the regulation, it was important for us to leverage this advantage and continue positioning ourselves as the market leader in rewards and digital payments, whilst looking at ways to continue to offer American Express to bank customers, which we've been able to achieve," she said.
One way American Express has continued to offer its rewards benefits to bank customers was a deal to issue Westpac-branded cards, allowing Westpac to offer higher reward points earn rates than if self-issued, given the RBA's interchange fee regulation.
"These cards are proving popular with consumers who previously held an Amex card issued by a major bank, as they appreciate the value of the rich benefits that come with American Express such as airport lounge access and entertainment offers," Ms Berthold said.
Commbank-Amex partnership will continue
According to the Vice President, the end of Commbank-issued Amex companion cards does not mark the end of the financial institution's commercial partnership.
"American Express' other commercial arrangements with Commonwealth Bank will continue, in particular our partnership on the Simple Merchant Plan that enables small businesses across Australia to easily accept American Express cards at the same cost as other cards," Ms Berthold said.
"In the last 12 months almost 100,000 new places in Australia started to accept American Express, and we expect that growth to continue as more businesses are seeing the value in accepting our card."