Seven West Media, Harvey Norman and NIB were some of the biggest movers on the Australian share market last week amid relatively flat conditions.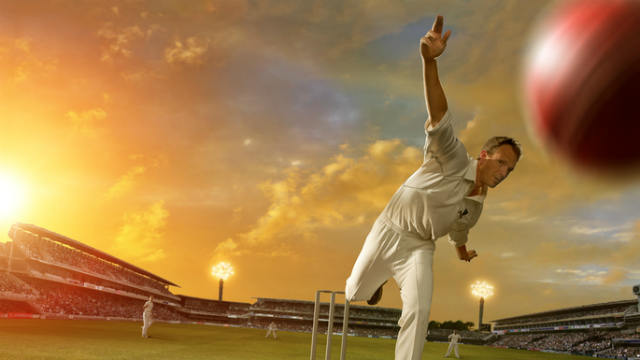 Seven West Media's share price rose 13.7% following the network's partnership with Foxtel to secure the broadcast rights to the cricket in a six-year deal worth $1.2 billion.
However, much of this gain has been wiped away during Monday's trade after investment bank UBS reduced its price target on Seven West Media shares from $0.70 to $0.60.
As at 2:00pm AEST, Seven West Media is trading at $0.52 – 9.48% down from open.
The ASX 200's biggest winner last week was wind farm operator Infigen Energy with a 17.6% gain.
A major stake in the company was sold to asset manager Brookfield, sending Infigen's share price soaring by its biggest single-day percentage gain in over seven weeks.
Other big rises were felt by oil and gas producer Beach Energy (10.1%), construction materials company Fletcher Building (8.9%) and commodity company Alumina (8.4%).
Canstar's General Manager of Wealth Josh Callaghan said increasing political tension around the world between the US and Russia will play a part in the markets this week.
"Unless this significantly escalates, we're likely to see a relatively flat week again," Mr Callaghan said.
Top 5 Winner and Losers of the ASX 200 (09/04/2018 to 13/04/2018)
Winners
Losers
Rank
Company
Change (%)
Rank
Company
Change (%)
1
Infigen Energy Ltd (IFN)
17.6
1
Nanosonics Ltd (NAN)
-7.4
2
Seven West Media Ltd (SWM)
13.7
2
Harvey Norman (HVN)
-5.2
3
Beach Energy Ltd (BTP)
10.1
3
Nib Holdings Ltd (NHF)
-5.1
4
Fletcher Building (FBU)
8.9
4
Galaxy Resources (GXY)
-4.3
5
Alumina Ltd (AWC)
8.4
5
InvoCare Ltd (IVC)
-4.1
Prepared by Canstar. Prices taken as of week to week close.
Harvey Norman shares sink to 3-year low
One of the biggest 'losers' of the week was Harvey Norman, whose share price slid 5.2% to finish the week at $3.38 – its lowest price in over three years.
The multi-national retailer's share price has now fallen over 26% since its February peak of $4.58, just before its disappointing half-year earnings report.
Disinfection specialists Nanosonics experienced the week's biggest share price fall with a 7.4% slide, while health insurer NIB's share price fell 5.1%.
Other large falls in share price were felt by lithium miner Galaxy Resources (-4.3%) and funeral operator InvoCare (-4.1%).