The USA election result caught many professional pollsters (although obviously not a large section of the population) by surprise. Here's we've endeavoured to answer some commonly-Googled Trump questions.
Donald Trump is now President-elect Trump and will move into the White House in January. Here are the answers to some of the most googled questions about him.
Who is Donald Trump?
Well, he's now President-elect of the United States (let that sink in). Trump is also a billionaire businessman and was the reality TV star of The Apprentice, a show he hosted and co-produced.
His conglomerate company "The Trump Organization" comprises a variety of business interests – primarily real estate, but also construction, hospitality, golf courses, media, entertainment, publishing, model agency, retail, finance and even beauty pageants.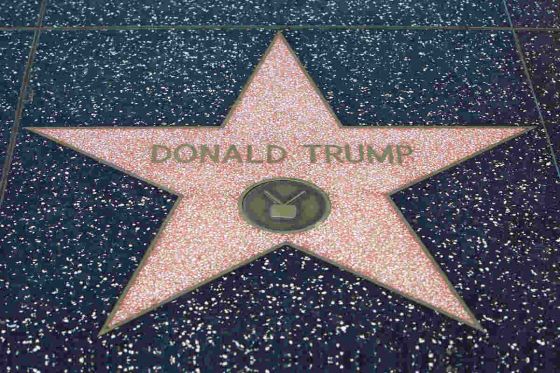 Why do people like Trump?
The consensus now seems to be (among the media who were mostly wrong throughout the election campaign) that Trump represents hope to millions of Americans who haven't benefited from globalisation. "Make America Great Again" was a slogan that resonated.
"We are middle America, we are the hardworking people who are holding this country together with our roots, and we are ready to have a country that keeps its cheque book in balance like we do with our private bank accounts." – Rachael, 34, Indiana, small business owner
What is Trumponomics?
We have Abeonomics – soon there will be Trumponomics. According to the New Yorker, Trumponomics has three main elements:
big tax cuts, skewed towards business but also households;
drastic immigration reform, including the deportation of millions of undocumented workers;
protectionist measures, like hefty tariffs on goods from China and Mexico.
How old is Donald Trump?
At the time of writing, Donald Trump is 70 years old. He was born on the 14th of June, 1946. This makes Trump the oldest president ever elected, succeeding Ronald Reagan, who was 69 years old at inauguration.
How tall is Donald Trump?
Donald Trump is quite tall, standing at 6'3 (191cm). That's according to what he said when he went on the Dr Oz TV show in September 2016.
If he's right, that would make him the third-tallest president ever after Abraham Lincoln (6'4 – 193cm) and Lyndon B. Johnson (6'3 ½ – 192cm).
How much is Donald Trump worth?
According to Forbes, on September 2016 Donald Trump's fortune was worth $3.7 billion (USD). His most valuable asset (by net value of stake) is '1290 Avenue of the Americas' – an office building in midtown New York City. Forbes estimated the net value of his stake in this building at $409 million (USD).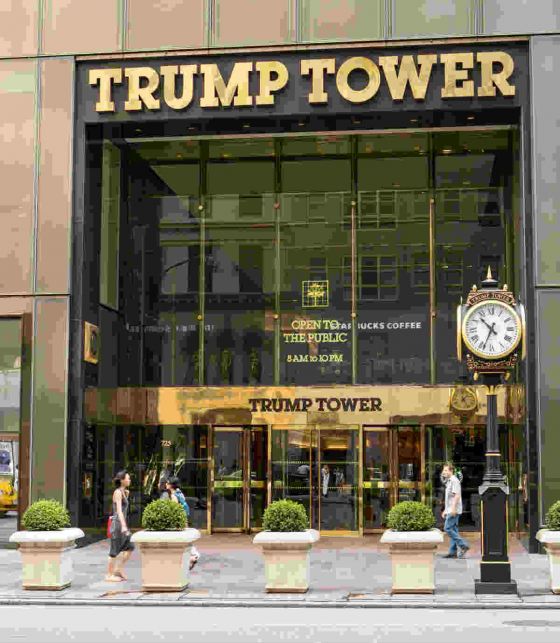 How many kids does Donald Trump have?
Donald Trump has fathered five children from three different wives – Donald Jr (38 years old), Ivanka (34 years old), Eric (32 years old), Tiffany (22 years old) and Barron (10 years old).
Where was Donald Trump born?
Donald Trump was born in Jamaica – not the reggae-loving island – a middle class neighbourhood in Queens, New York City.
How did Donald Trump make his money?
The story of how Donald Trump got rich isn't quite a 'rags to riches' tale.
Donald's father, Fred Trump, was himself a wealthy man who owned a real estate company which built rent-controlled housing in Queens and Brooklyn. It was at his father's company where Donald Trump cut his teeth in business. His father gave him his own housing projects to work on and generate profit for himself from. His personal projects were successful and by the time he graduated from college in 1968 at age 22, Trump claimed he was worth about $200,000, which is around $1.4 million in today's money. He took control of his father's company in 1971, changing its name from 'Elizabeth Trump & Son' to 'The Trump Organization'.
Over the next few years Donald Trump continued to invest in real estate, focusing on building or developing luxury towers. Trump's brand marketing skills throughout the 80s appeared to really accelerate the growth of his wealth. This included licencing out the successful Trump name to other companies and doing regular TV interviews to increase his fame.
In 1987 Donald Trump published a book called Trump: The Art of the Deal. He even appeared on The Oprah Winfrey Show in 1988 to promote it.
The book ended up being number one on the New York Times best-seller list for 13 weeks, making Donald Trump a household name in the US.
Trump had become the best advert for his brand, and he knew it – appearing in more and more TV shows and films throughout the 1990s and 2000s.
As his fame grew, so did the awareness of his brand. As such, the Trump brand cast its net far and wide – sticking the name on everything from board games to steaks to universities.
How many times has Donald Trump filed bankruptcy?
Trump says he has never declared personal bankruptcy. However several of his businesses have, including the Trump Taj Mahal (a casino) in 1991, two other Atlantic City casinos and Trump Plaza hotel in 1992, Trump Hotels and Casinos Resorts in 2004 and Trump Entertainment in 2009.
Who is Donald Trump married to?
Donald Trump's wife is Melania Trump (born Melanija Knavs), a Slovene American former model. They married in 2005. She is the mother of Trump's youngest child, Barron.
Did Donald Trump go to college?
Donald Trump graduated from the Wharton School of Finance and Commerce at the University of Pennsylvania with a Bachelor of Science in Economics in 1968.
Did Donald Trump die?
No. At the time of writing we can confirm that Donald Trump is not dead. Only alive people are allowed to run for president of the United States.