The first ever Australian Exchange Traded Fund (
ETF
) to solely focus on global technology stocks has been launched by ANZ ETFS Management.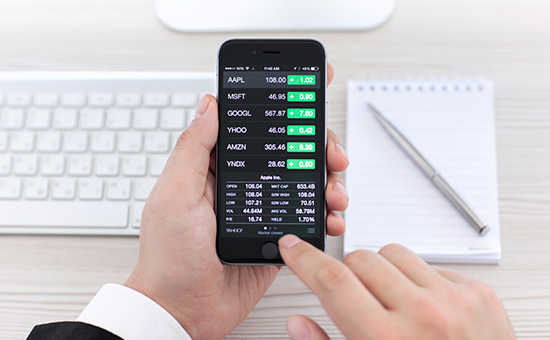 Beginning trading on the Australian Securities Exchange (ASX) today, the ANZ ETFS Morningstar Global Technology ETF (ASX code: TECH) allows Australian investors to easily gain exposure to some the world's biggest technology stocks.
The ETF tracks the share prices of 32 companies including Apple, Google and Microsoft through Morningstar's Developed Markets Technology Moat Focus Index.
The focus of the index is on undervalued technology businesses with potential to maintain long term competitive advantages.
This includes companies from the US, Canada, Japan and Australia.
At opening, the ETF traded at $50.20 per unit.
ANZ ETFS Head Kris Walesby said the ETF provides investors with an opportunity to diversify into "quality global companies with industry-leading positions".
"Technology is one of the largest sectors in global equities markets but tends to be under-represented in Australian investors' portfolios," Walesby said.
"Many investors are keen to have a stake in the strong growth potential of the world's famous tech names, and through an ETF they can do it easily and for a lower price than buying shares directly."
Is technology a good investment?
Canstar's General Manager of Wealth Josh Callaghan welcomed ANZ's latest ETF addition, saying there are few investment "themes" as strong as technology.
"In looking at the growth of companies around the world in the past 10 to 20 years it's clear to see that technology companies are able to achieve a level of scale that other sectors simply can't attain," Callaghan said.
"The challenge that these companies face is that as technology continues to evolve and consumer tastes change, a disrupting competitor can quick quickly gain footholds in those markets and gain market share.
"To date however, the tech giants have been successful in acquiring threats and integrating to their core business."
At a management cost of 0.45% p.a., Callaghan said ANZ's new ETF is "reasonably expensive" compared to the simple large index trackers but "very reasonably priced for a fund that is giving investors such a focused offering".
"This is the first of its kind in the Australian market but hopefully the first of many similar thematic funds that give investors easy access to a diversified portfolio of targeted stocks across the world," Callaghan said.
"I'm excited to see these sorts of propositions delivered to the Australian market, particularly as the flow of funds into passive investments continues to grow."