Launching a census right now might be tricky timing, but this one hasn't crashed or been hacked; it's the opposite of #censusfail. So whether or not you have managed to complete the ABS census as yet, this is one that you can do today.
Not this census…
FinTech Australia and EY Sweeney have launched the inaugural FinTech Australia Census, a first of its kind national in-depth survey of FinTech Startups, examining FinTech-specific challenges such as licensing, bank partnerships and effectiveness of FinTech-specific Government initiatives.
"The importance of this research to policy makers cannot be emphasised enough," said CEO of FinTech Australia, Danielle Szetho.
"The freshly re-elected Government faces a new, more diverse political landscape. The need for investment into economic development has never been greater, likewise the desire for accountability on expenditure."
It would seem that Australia overall needs to lift its game in relation to FinTech, with a report by EY UK ranking Australia equal 5th with Germany out of seven selected fintech markets. While government policy and regulatory settings were well-developed, capital availability was identified as a roadblock, potentially reflected in a lack of talent as well as consumer and business demand.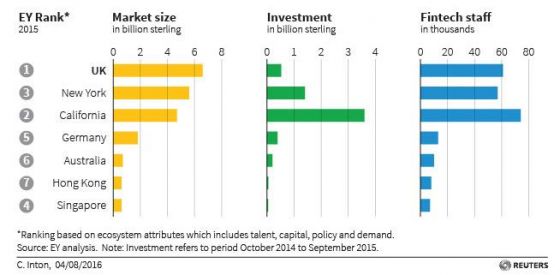 ASIC recently identified some barriers faced by new financial technology businesses seeking to enter the financial services market. These barriers include speed to market and meeting the organisational competence requirements of a licensee.
The FinTech Census
The aim of the FinTech Australia Census is to:
Understand the size, composition, and maturity of the Australian FinTech landscape (including by geography);
Understand key challenges and blockers that FinTech Companies based in Australia are facing; and
Identify areas where further policy development or investment might be needed to help the Australian FinTech Ecosystem thrive and grow.
"Moreover, we're committed to repeating this Census each year so we can measure the growth of the industry, and create accountability for FinTech Australia's work and the Government's efforts," said Ms Szetho.
"If you run a FinTech Startup, please do take the time to complete this survey. It should only take 15 minutes if you know your business well."