Cashper is a social money network that aims to make it easy to transact with others. We speak with Co-CEO Simon Weeks to learn more about the Cashper platform.
Please note that Canstar is an information provider and in giving you product information Canstar is not making any suggestion or recommendation about a particular product. If you decide to apply for a product, you will deal directly with a financial institution, and not with Canstar. Costs and product information should be confirmed with the relevant financial institution. For more information, read our detailed disclosure, important notes and additional information.
What is Cashper?
You've just finished dinner with a group of friends, when the bill arrives. At the bottom of the bill, it clearly states "No split bills," so you, being the proactive person that you are, pay the bill for the entire table, and kindly asks others to pay their share. Then the problems arise:
"I don't have any cash with me"
"I don't have any change", or
"I don't know my bank account details to make the transfer now"
Cashper's functionality allows you to make a payment instantly by simply selecting the person, putting in the amount and the option to add a brief message. Let's take a closer look.
How does Cashper work?
Cashper works as a layer over the banking system, allowing users to collate multiple bank accounts into a single location, that is, their Cashper account. When you join Cashper, an account is automatically created for you, and this is called the Transaction Account. To make or receive payments, it is as simple as selecting the person, entering the amount, adding a message, and pressing send or request.
So how can you send or receive a payment from someone who is not yet on Cashper?
This is the beauty of the platform and can best be illustrated by an example. Let's say I create a Cashper account, and make a payment of $20 to my mate Simon. To do this, I would go to my Cashper app, type in the mobile or email of Simon, enter the amount, add a message and press 'send'. At this point, Simon would receive an email or text with my message and an automatic note saying that in order to collect the money, he must click on the link. What is unknown to Simon is that the moment I press send with the payment, a Cashper account is created for him. So when Simon clicks the link he is taken to the Cashper app to download, he enters his details, and receives the amount into his bank account instantly.
What if the recipient never collects the money?
In between the time a payment is made and the money is collected by a recipient, the funds are held in trust. Should the recipient not collect the money within 30 days, then the funds are returned to the sender.
Cashper questions answered…
Cashper has an FAQ section, which can be found here: Cashper FAQ.
Canstar has also reached out to the Co-CEO Simon Weeks with additional questions, with his answers shown below:
Q: What do you see as Cashper's competitive advantage in the market?
A: We understand Cashper is unique for a number of reasons:
Cashper is a cardless, social and mobile-first platform that brings pay, save, give and lend to one place, no matter what bank or how many banks. It acts as a layer over the banking system. (How many cards are you currently managing? How many separate banking or payment apps?).
Cashper allows you to track your money centrally, no matter what bank or how many banks.
Instant payments – no need to enter BSB, account or card numbers and no payment gateways, terminals or card readers are required.
Cashper is very easy to use – in a matter of weeks you'll be able to see for yourself.
Someone doesn't need to be on Cashper in order for you to transact with them.
Cashper is Australian.
We're not really focusing on competition, but hope that by producing a quality, secure product, we will play an important part in the mobile financial transactions market and we'll be supported by Australians who are interested in supporting Australian innovation.
Q: You have a What's Next? Page, where people can vote on what features they would like to see next on Cashper. How long do people have to vote, will you follow the vote exactly, and when will you start implementing the features?
A: There is currently no time limit on the voting function. Currently we are following the voting – Cashper is being built according to people's needs – we are working on Group Pay and Bill Splitting functionality as I write this and aim to release this functionality not long after our first release. We're also working on auto-save, forex and nano-loans.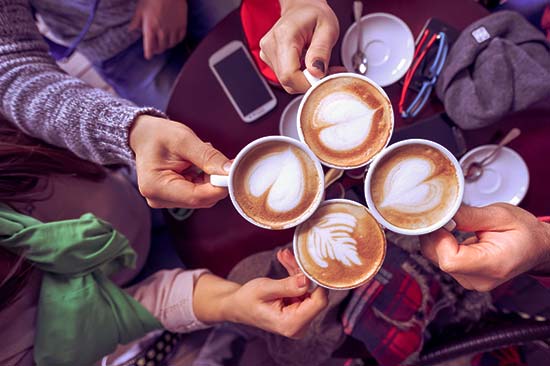 Q: Do you currently support all banks and building societies in Australia, including the very small regional ones?
A: Currently we support over 70 banking institutions. We encourage people to drop us a line if someone's missing.
Q: Can users link or make/receive payments from international bank accounts?
A: Cashper's first release covers Australian bank accounts. Subject to meeting regulatory requirements and establishing working relationships with banking institutions, Cashper will be able to link to additional countries quite quickly. People that sign up will be notified via the app when new countries come on board. People can also follow us at www.facebook.com/cashperme or @cashper_me, where we also provide updates.
Chances are there is customer demand for Cashper in the market. A somewhat similar app – Billsplitter – was developed by Suncorp which, within one year, saw 5,295 bills generated with a total value of $1.4 million.