The Federal government has announced an Incubator Support initiative to support a new wave of Australian businesses to achieve global success and boost their ideas.
The Minister for Industry, Innovation and Science, Greg Hunt, used the Sydney-based fintech hub Stone & Chalk to announce a new Incubator Support initiative, including $23 million to assist with the creation of new business incubators which will help start-up companies access advice, capital and valuable connections.
"Business incubators will increase innovation capacity in Australia's urban areas, as well as regional and rural Australia and in university precincts by bringing communities of entrepreneurs together to increase the flow of local knowledge and foster collaboration," said Minister Hunt.
"In its first year, Stone & Chalk has attracted 95 start-ups on board, representing over 290 residents in financial services and fintech technology, has launched 21 start-ups and raised over $101 million in capital.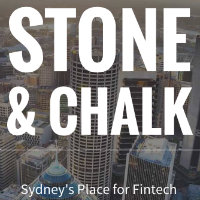 Some Stone & Chalk residents include…
Adviser Ratings

Data Republic

Fincast

H2 Ventures

Macrovue

Map My Plan

Pocketbook

Spotcap

Raincheck

Tappr
Applications are now open for matching grants between $10,000 and $500,000 for the creation of new incubators in regions or business sectors with strong links to international trade, and for existing, high-performing incubators to expand their services.
Incubators can also access matching grants of up to $25,000 to engage experts-in-residence from Australia and overseas.