Canstar catches up with the founder of BizCover to discuss business risks, fintech, commercial insurance, and the 2017 outlook.
BizCover is an Australian fintech company focused on helping small to medium enterprises (SMEs) compare and buy business insurance policies.
It is also one of Australia's fastest growing technology companies – achieving 103% revenue growth over the last three years.
This growth ranked BizCover at 461 on the Deloitte Technology Fast 500 list for Asia Pacific in 2016.
BizCover's core product is an online platform that allows businesses to answer questions and receive multiple insurance quotes "within seconds" to buy an insurance policy online with no paperwork.
Canstar Q&A with Michael Gottlieb – Managing Director and founder of BizCover
Q: How does BizCover help customers compare commercial insurance products on value for money, not just price?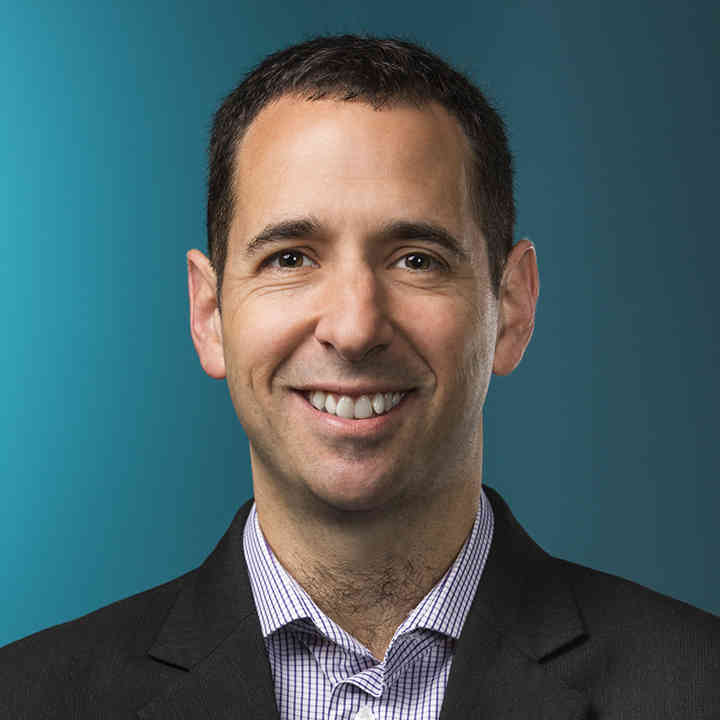 BizCover's comparison service caters for the growing number of SMEs who want to self-serve their insurance needs in the most efficient and cost effective way. Our absolute focus is to make the process of buying insurance easy while providing customers sufficient choice, without over-complicating it for them. Therefore, our aim is for customers to get a minimum of 3 quotes.
Given their limited budgets we understand SME's are price-conscious; however, we wouldn't encourage buying on price alone. It's important to ensure the policy they buy has the right coverage for their business, and so we work very hard with our insurers to make sure the policies we sell have the right terms.
Given insurers' varying appetite for risk, we work with 8 of Australia's leading business insurers (AIG, Allianz, Berkeley, Dual, Hollard, Point, QBE, Vero) and offer 7 insurance products (Professional Indemnity, Public Liability, Business Insurance, Tax Audit Insurance, Management Liability Insurance, Cyber Insurance, Personal Accident Insurance).
Our customers can see what is available in the market place, compare policies and prices, and instantaneously buy one that suits them. We're about helping them find the best policy with the best insurer and with the best value, along with helping them get the best results with claims.
Q: What are the most important reasons for small businesses to have insurance? What are the biggest risks or threats?
The minute you open your doors for business you're exposed to risk, which is why managing business risk and ensuring that a business can survive unforeseen events should be top of mind.
Having the right insurance is an important part of being a responsible business owner, and although it won't reduce the risks your business is exposed to, it will provide financial protection against losses that you otherwise may not be able to afford.
It's important to distinguish between 'must have' and 'nice to have' insurance. While you don't need to insure everything, you should insure those risks that are too large for you to handle – those that would have a catastrophic impact on your business, irrespective of the likelihood of it occurring. For example, you may choose not to insure your equipment if you feel you can 'self-insure' (i.e. you have the resources to replace them in the event of a fire), but could you manage the loss of income to your business while still having to pay the expenses?
We cater for many types of insurance risk; however, the top biggest risks are:
Property – Business Insurance cover for any material damage from an unexpected event (fire, theft, storm, and accidental damage to your physical premises and physical assets including equipment/machinery, stock, contents, and fixtures; as well as Cyber Insurance for digital assets (e.g. website)).
Legal liabilities – Public Liability cover for damage claims for personal injury or property damage; Professional Indemnity [cover] for legal action taken against service or advice provided; and Management Liability cover for allegations of mismanagement, misconduct, or legislative breaches.
Finances – Business Interruption cover to protect business cash flow, and Personal Accident to protect personal income.
Q: It's been a tough period of financial results for insurers recently. How will that affect the cost of business insurance premiums?
It is a tough market and there's been a lot of discussion around insurers needing price increases to compensate for lack lustre financial results, although overall we're unlikely to see the cost of business insurance premiums increasing due to competition and significant capacity in the market.
However, certain niches may experience increases as demonstrated by the BizCover Quarterly Price Index. The index shows premiums in the retail sector have continued to climb due to a combination of significant loss ratios (in particular the property-related section of business packs) and complexity with underwriting and claims management. In the retail niche, insurers have been able to push small price increases through, but the question remains as to whether any further increases are possible given the significant capacity and competition in the Australian marketplace.
Q: As a member of Australia's burgeoning fintech sector, how do you see that space evolving in the years to come?
It's a really exciting sector and Australia is producing some brilliant and innovative businesses.
Technologies are changing the way we do business and consumers are greatly benefiting from the growing fintech sector as services are being enhanced and new ones evolve, which is also bringing down costs for consumers.
Fintech is expected to grow substantially over the medium term and it's likely the industry will collaborate and work closely with other industry leaders, including banks and insurance companies, rather than significantly disrupting them.
Q: What's your outlook for Australia's small business sector in 2017?
Australia is a country full of small businesses – made up from sole traders, partnerships, and small employers – they are the lifeblood of our economy. I believe our economy, and in particular small businesses, will prosper in 2017 primarily due to low levels of unemployment.
Still, there will always be risks and I would think rising global interest rates is the greatest threat to our economy given the high levels of debt; however, this will take time to materialise and impact Australia. Overall, 2017 should be a good year.
Q: BizCover provides grants worth $2,000 to a small business every two months. What inspired this program?
We wanted to give back to the small business community that made our business possible, so we started the BizGiver small business grant to give a little something back. [The grant] helps small businesses owners alleviate the pressure and allows them to take their businesses to the next level by granting each winner their wish for a tangible item or service that will benefit their business.
Our most recent winner is a high tech distillery in Hobart who has developed their own propriety technology to create 10-year-old whisky in just 10 weeks whilst reducing their impact on the environment. Other past winners include a Dog Day Care in Northern NSW, a gym in seaside country Victoria, and an art gallery specialising in indigenous art in inner Western Sydney, just to name a few.
We're constantly blown away by the dedication, sacrifice and commitment these unsung heroes put into their work.