The financial services agencies of Australia and Japan have launched a new cooperation framework designed to boost fintech innovation between the 2 nations.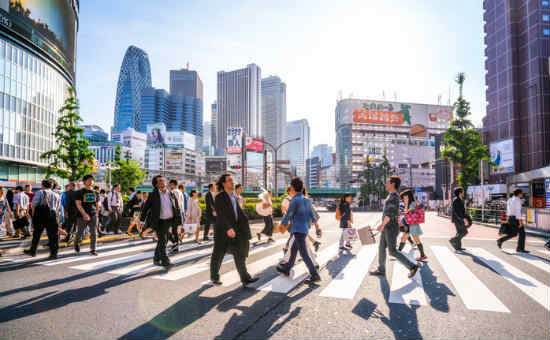 The Australian Securities and Investments Commission (ASIC) and the Japan Financial Services Agency (JFSA) announced their non-binding cooperation framework on Friday, which aims to facilitate the sharing of information and business services between the 2 countries.
Both the JFSA and ASIC have launched services in recent years to promote fintech innovation.
ASIC offers its Innovation Hub service, which acts as a one-stop shop for informal advice and services to new fintech businesses.
ASIC's services include helping with regulatory and licencing requirements, hosting industry networking events, and consulting with businesses on how to improve relevant laws and policy.
JFSA has established new legal frameworks in recent years for virtual currencies, Open API, and easier investment in finance-related IT companies.
Both government bodies aim for their legal reforms to increase global engagement with Japanese and Australian financial businesses.
"Japan has been a world leader in technology for a long time," stated ASIC Commissioner John Price, following the formal 'Exchange of Letters' ceremony in Tokyo, which sealed the new cooperation deal.
"As we move into a new era of financial regulation, we look forward to sharing experiences and insights with our colleagues at the JFSA."
Mr Price's counterpart Shunsuke Shirakawa, the JFSA Vice Commissioner for International Affairs, was similarly effusive.
"We are delighted to establish this co-operation framework with ASIC. ASIC is one of the leading fintech regulators that actively promote fintech by taking progressive actions including setup of the Innovation Hub."
"We believe that this framework further strengthens our relationship and facilitates our co-operation in further developing our respective markets."
Government pushing forward on fintech initiatives
It's not only ASIC that is pushing for improved fintech innovation – the Australian government also plans to improve its support for fintech business.
A recent press release from Minister for Industry, Innovation and Science Arthur Sinodinos outlined the government's plan to remove regulatory burdens, as well as boost ICT spending on innovative businesses to around $650 million annually.
Chief among the government's current fintech initiatives is the new Digital Marketplace for technology services – a website whereby businesses can easily register and compete for ICT contracts from various government agencies, worth around $5 billion per year in total.
"I have often said that I want Australia to be the best in the world at Cyber Security. I feel confident about saying we could be the best in the world at fintech as well," said Mr Sinodinos in a speech to the Annual FinTech Awards on Thursday.
"Getting support at home is just as important in getting a start for young companies as gaining access to overseas markets.
"Hopefully, through awards like this, we can showcase what is available at home and we can see more Australian companies investing and buying products by Australian companies."
The 2nd Annual FinTech Award winners
FinTech Innovation in payments – ZipMoney
FinTech Innovation in Wealth Management (robo-advice) – Pocketbook
FinTech Innovation in Lending – Tyro Payments
Best FinTech Communications Campaign – BRICKX
Best Research in FinTech – EY
Best FinTech-Bank Collaboration of the Year – SocietyOne
FinTech Leader of the Year – ADDCA
Female FinTech Leader of the Year – AgriDigital
FinTech CTO/CIO of the Year – HashChing
InsureTech Startup of the Year – Trov
REGTECH of the Year – Checkbox
Ashurst FinTech Startup of the Year – Spaceship