Pocketbook is an online tool that helps consumers categorise transactions easily, saving them hours of unnecessary filing and paperwork.
Have you ever had the feeling that you are drowning in piles of bank statements and unpaid bills? This is especially true if you have banks accounts, credit cards or loans from different financial institutions, and service providers from multiple companies and it is an area of frustration that the founders of Pocketbook are hoping to tap in to.
Please note that Canstar is an information provider and in giving you product information Canstar is not making any suggestion or recommendation about a particular product. If you decide to apply for a product, you will deal directly with a financial institution, and not with Canstar. Rates and product information should be confirmed with the relevant financial institution. For more information, read our detailed disclosure, important notes and additional information.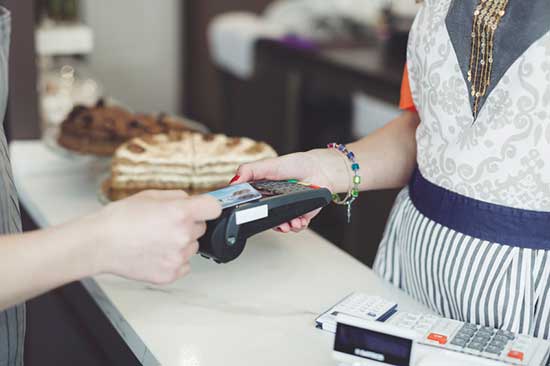 What is Pocketbook?
Pocketbook is a platform that allows your personal finances, which may be held at many different financial institutions and companies, to be stored in a single location. This allows you to see all your financial transactions in one place and better manage your finances. It can eliminate the need to create complex spreadsheets to stay on top of your finances.
What is the advantage of using Pocketbook?
By combining your finances in one place, it can allow you to better control your finances, meaning you are less likely to miss paying your bills, more effectively minimise bank fees and late payment penalties, and keep to any financial or savings budgets that you have set.
How does automatic categorising work?
Transactions are categorised based on an algorithm, which only becomes more accurate the more transactions that are categorised. So like a good wine, it gets better with age! The algorithm considers various factors, including the description of the transaction, amount, duration and account.
Pocketbook questions answered…
Pocketbook provides a comprehensive FAQ section, which can be accessed here: Pocketbook FAQ. We also asked co-founder Bosco Tan some further questions, with his responses provided below.
Q: What gave you the idea to create Pocketbook?
A: Alvin, my business partner created Pocketbook initially. The idea behind Pocketbook was and still is to make achieving and maintaining financial well-being simple. At the time we started, we were getting to an age where our lives began getting more financially complex – moving out of home, getting a mortgage and leaving the first job out of university for more flexible contract roles. In that context, Alvin being the engineer started building a product for simplifying the manual work needed to just get on top of his money. This was the start of Pocketbook.
We have come a long way from where we started and the product has evolved with it. If you haven't tried Pocketbook for your finances – try it and you just might be amazed at what it can do for you.
Q: Most major banks offer automatic categorising of transactions. How does Pocketbook differ from this and what is its competitive advantage?
A: Categorising of transactions is only makes up one of the parts of what we do. It is what you do after you have cleaned, categorised and coded the transactions that makes the real difference to people and where the innovation actually happens. And it is at this higher layer that we focus on – the interactions, the user-interface, the messaging, the insights that can be drawn, the timeliness. All the parts that go into the experience to help users with their financial well-being when they need it.
We are also not your traditional budgeting spreadsheet type of application. We try and automate as much as possible so there is no manual entry – this is the biggest thing holding users back – the chore of entering your data manually in either a spreadsheet or another app.
Where we really excel in though is the insights that our product gives – we have algorithms constantly working in the background looking at how you are spending, what it means for you financially, things that need attention, opportunities to be even smarter about spending. The goal is to keep our users informed of what is happening without them having to take on all that burden themselves as has been traditionally the case.
And this is all we do – day in and day out as we live and die by this product. We put intense focus on getting it right while for others, they may do only a small part of this, such as categorising, without all the things that go after it.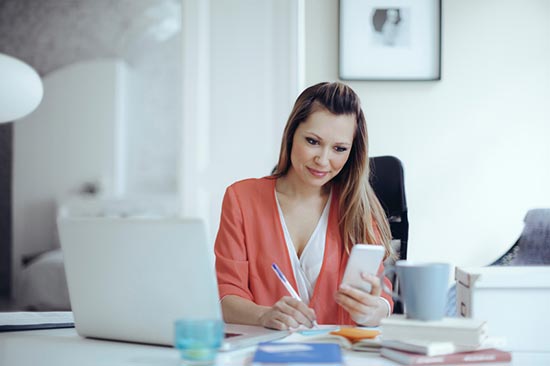 Q: The website mentions that premium features will be introduced to Pocketbook customers over time. Can you give us a glimpse of what these premium features will look like?
A: We have many features we're looking at and working on. Premium features is a broad class of features which 1) provides extended utility to the user than what the product has today that no-one else has in the market 2) can be a way for us to monetise for the service.
One of the first 'premium' features that we launched was just recently for our users with home-loans – we call it 'Home Loan Insights' (https://getpocketbook.com/home-loan-insights/). What this feature does in a nut-shell is keep you on-top of your home-loan vitals – what your interest rates are and your premiums at your fingertips. The real-kicker is that we alert you anytime the interest rate or premium changes on any of your home-loans, how much they have changed by and what it means for you. And we do that by sending you a mobile notification or an email notifying you of the change as soon as it happens.
So these are the sorts of premium features we intend to roll-out to give greater control and insights to people. Giving people peace of mind about how they are tracking financially.
Q: Are customers able to override the tool if it incorrectly categorises a new type of transaction?
A: Absolutely. The system will learn over time to automatically correct the categorisation to a users' preferences. What we include in the product is a very good starting point to get organised quickly. Users who would like greater and finer grained control have that at their disposal.
Q: Is there a limit to the number of categories that a customer can choose?
A: There's no limit to categories a user can create. We provide enough flexibility for users to create not only categories, but also sub-categories as they see fit.