According to Finity Consulting the East Coast Low experienced in June really was a "Stormageddon".
Most people saw, in June, the dramatic images of houses on the narrow beachfront strip of land at Collaroy Beach seemingly about to collapse into the sea. The Collaroy Beach Club, as well, suffered extensive structural damage. Extreme weather saw flooding, evacuations and property lost to the sea.
While much focus was on the small number of properties at Collaroy Beach that were significantly affected the impacts were more widespread, with figures from the Insurance Council of Australia (ICA) show insurers had received almost 32,000 claims across Queensland, New South Wales, Victoria and Tasmania within two weeks of the event.
According to Finity, the "Stormageddon" nickname given to the East Coast Low was on the mark.
"Sydney has experienced numerous east coast lows in the past, but what was unusual about this event was the extent of the coastal damage from storm surge," said the report.
Finity has concluded that the combination of high tides and the usual direction of the wind and swell made the difference between this East Coast Low and other former lows. Finity noted that the event provided a taste of the types of claims that may be experienced as sea levels rise further with climate change.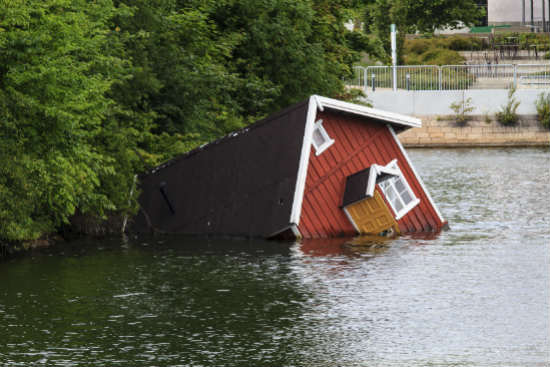 Following the wild storms, ground engineering specialists at Mainmark urged councils, engineers, builders and insurers to think outside the box during remediation work.
"Large washouts have created serious ground problems, including coastal erosion, flooding and sinkholes. Innovative ground engineering techniques can help to stabilise ground issues quickly and economically to facilitate faster and safer access for emergency repair crews in this critical period," said James O'Grady, head of civil infrastructure at Mainmark.
"Permeation grouting, void filling and resin injection are often overlooked or misunderstood, yet are proven methods for strengthening or stabilising the ground quickly and cost-effectively, because no large equipment or excavation is required," explained O'Grady.
Once emergency repairs are completed, O'Grady anticipates significant work in re-stabilising and re-levelling infrastructure. "Heavy rains will have caused soils to become oversaturated and subside, weakening them to the point they're unable to support buildings and public infrastructure.
"Early intervention in ground subsidence is always recommended, and innovative resin injection technologies provide fast, clean and cost-effective solutions," said O'Grady.
In June 2014, a report prepared by independent analysts Climate Risk concluded that based on the high-end of climate projections, an average home insurance premium could rise by 92% over the life of a standard 30-year mortgage.
Image: PomInOz (iStockphoto)