Found Money, a program where brands reward customers by depositing funds in their investment account, is coming to Australia.
What springs to mind when you think about 'rewards programs'?
Typically, we think of loyalty points that accumulate with each spend. In the thousands, these points could earn you anything from a nice set of pillows to a couple of movie tickets. It's like a treat for paying for things. You're fuelling the economy with your spending. Go you!
But some people can become a little obsessive with these sorts of programs – subconsciously spending more than they otherwise would just for the satisfaction of seeing their points balance climb. At this stage, you're not really getting "something for nothing". You could actually be hurting your bottom dollar.
But in typically disruptive fashion, one fintech start-up is changing the mould of such schemes, creating a rewards program that could actually help give your bottom dollar a base from which to grow.
Acorns Australia to Introduce 'Found Money' rewards
Since its arrival in Australia in February 2016, American investment app Acorns has burst onto the scene. Only three weeks after its launch here, the app hit 50,000 Australian users.
This number has now grown to over 100,000 users, with 15,000 actively using the platform daily and 64,000 at least monthly. It seems many Australians (particularly millennials) have an appetite for automated investment! Perhaps we're particularly drawn to the idea of our spare change working for us in an investment fund, rather than lazily sitting in a novelty piggy bank or lying scattered under our car seats.
On the back of this success in Australia, Acorns recently announced it will also launch its rewards program, 'Found Money', early next year.
How Acorns' Found Money works
Found Money works by directly investing money into users' Acorns accounts when they make purchases with partnering brands.
Found money from @acorns is an incredible idea. What an interesting way to build a relationship with a retailer.

— Will Collins (@WillCollins09) August 2, 2016
The program is currently available in the US, where Acorns users receive cash deposits of either a set-dollar amount or a percentage of the transaction value when shopping with Found Money partners.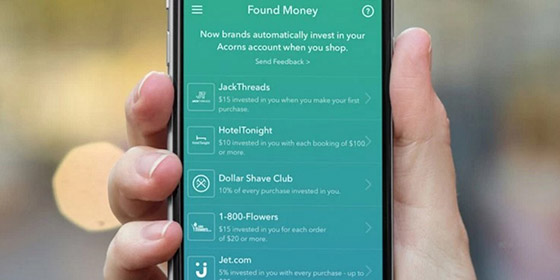 Although the partners pay 100% of the deposit, they benefit by tapping into Acorn's rapidly growing customer base. Given the app's huge take up in Australia, Found Money could be a great marketing opportunity for smaller Australian brands.
Hey @Acorns: JackThreads & $ShaveClub are great, but plz add female-centered brands to your Found Money program. Girls invest too! #finance

— Samantha Mauney (@samanthamauney) August 2, 2016
"A new standard for customer reward programs"
According to George Lucas, Managing Director of Acorns Australia, the program is also an opportunity for brands to play a part in helping Australians invest in their future. How noble.
"The Found Money program will be the first of its kind in Australia, and the success of the program in the US gives us great confidence that it will quickly be embraced by our Australian users," Mr Lucas said.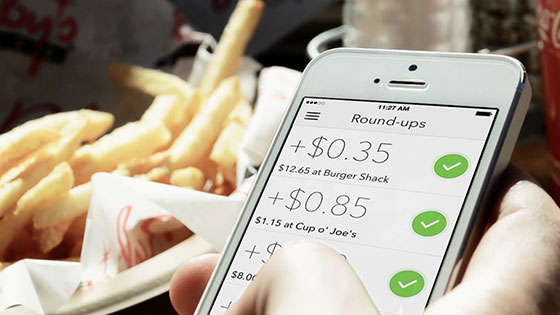 "The program sets a new standard for customer reward programs by helping Acorns users invest in their future through their purchasing behaviour.
"Our partner brands will also benefit from a continuous presence in users' Acorns accounts, and from being able to reward consumers for making purchases instead of having to rely on discounting."
WealthBricks Q&A with George Lucas, Managing Director of Acorns Australia
We recently spoke with George Lucas to find out more about Acorns' Found Money.
Q: What's the idea behind this rewards program? What's the goal?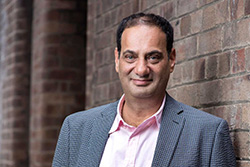 Found Money gives Acorns customers another reason to engage with the app, and to accumulate savings. For brands, it gives a new innovative way to market to customers and build brand equity; and for smaller brands, a way to create a loyalty program. For Acorns, Found Money will ideally increase our customer offering and engagement.
Q: How do you expect this program to take off in Australia?
We expect Found Money to be well-received by our customers. We have already sounded out the idea with our customer base and received feedback on the brands they would like to see Acorns partner with in the future. It is likely to launch in Q1 2017, with an initial list of 4-6 brands.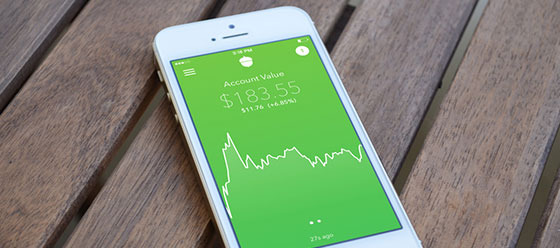 Q: You said this program was a success in the US – how so?
Found Money, whilst in its early stages, is proving to be a huge success for all parties involved. Brands have seen an uplift in spending behaviour, as well as a significant increase in new customers, whilst customers have welcomed the program warmly, both in their feedback and their use of the Found Money feature.
Q: What sort of businesses would make suitable partners for the Found Money rewards program?
Any business with a willingness to embrace a new, innovative marketing channel. Smaller brands, without their own loyalty programs will find the Found Money opportunity attractive to increase their reach and marketing options. More established brands should be attracted to Found Money to tap into the attractive market of millennials in Australia.
Q: How can businesses apply to become Found Money partners? What's the process?
We are open to having conversations with any business about Found Money, they just need to get in touch with a member of the Acorns team.
Find more FinTech solutions like Acorns
WealthBricks is a market-first for self-directed investors, helping them to discover investment-related products and FinTech solutions to grow their wealth. Our unique product matching algorithm helps save investors time in finding relevant products. Try it out by clicking the button below!
This advice is general and has not taken into account your objectives, financial situation or needs. Consider whether this advice is right for you. Consider the product disclosure statement before making a purchase decision. Canstar provides an information service. It is not a credit provider, and in giving you information about products Canstar is not making any suggestion or recommendation to you about a particular product.