Josh Callaghan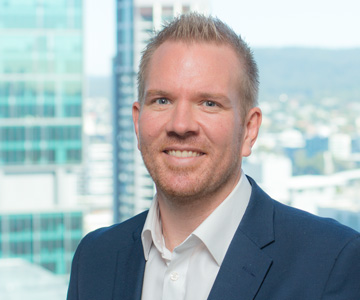 General Manager, Wealth
Joined Canstar: 2014
After over 15 years' experience in banking and finance, Josh has accumulated a wealth of knowledge across retail banking, stockbroking, life insurance, health insurance, and superannuation.
Having primarily focused on product development and leadership, his accomplishments include managing a multi-billion dollar fixed interest product portfolio, designing the world's first bank account that combines fixed and variable interest, developing Australia's most widely used stockbroking CRM, and delivering outstanding acquisition growth for Barclays Direct Life Insurance in London.
Since returning to Australia, Josh has reignited his passion for early stage businesses having founded and sold a social network app and co-led Next Money Brisbane.
Josh's strong networks across financial services and fintech allow him to be an enabler in the industry to help achieve his personal goal of creating a world where building and managing wealth is easy for consumers. This aspect combined with his unique experience makes Josh a thought leader on the future of finance and he uses his role at CANSTAR to challenge the industry to put the consumer at the centre of its service proposition.
As CANSTAR's General Manager, Wealth, Josh's role is to leverage the brand and analytics power of CANSTAR to improve consumers' access to products that can help them achieve their personal wealth goals. An example of this is the launch of WealthBricks, Australia's first portal where investors are able to compare investment products such as managed funds and loans, alongside fintech solutions that can unlock new opportunities and streamline processes such as tax, reporting, and advice.
CANSTAR is privileged to have the energy, passion and experience of Josh in a role where he can significantly contribute to the company's goal of helping consumers make better financial product purchase decisions.