Belinda Williamson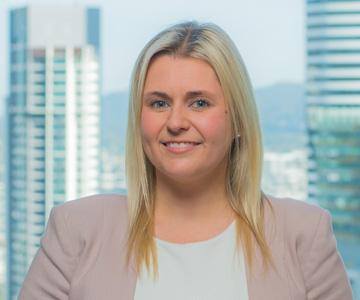 Group Manager, Corporate Affairs
Bachelor of Communications (Public Relations)
Belinda Williamson is Group Manager, Corporate Affairs for Australia's biggest financial comparison site and research house Canstar.com.au. She oversees the company's external communications strategy and media relations activity.
A finance enthusiast who has worked in the financial services industry for more than a decade, Belinda joins an esteemed line-up of commentators at Canstar who are leading the conversation on the finance topics that matter today.
Belinda returned to Australia to join Canstar following a stint in North America where she developed media relations, influencer marketing, social media and digital PR strategy for clients of Western Canada's largest independent public relations firm. She headed up efforts for international clients including Rio Tinto, Dun & Bradstreet's Cloud Innovation Centre, Cogeco Peer1 and the International Car Sharing Association, as well as some of North America's most talked about startups.
Prior to this, Belinda was the Head of Corporate Affairs and company spokesperson at one of Australia's largest, and publicly-listed franchised mortgage brokers where she was responsible for the company's internal, corporate, media, industry, government and investor communications.
Belinda's finance exposure and enthusiasm started early on in her career when she picked up a finance brand as one of her very first agency clients. Since then her career has included local and international in-house and agency roles across a wide range of industries including financial services, fintech, real estate, franchising, sport, health and FMCG.
Over the years, Belinda has made appearances on television and radio, and in a multitude of print and online media articles. What she enjoys most about working at Canstar is her role as a finance educator with the goal of helping more Australians confidently choose the right financial product for them.
Belinda is a member of the Public Relations Institute of Australia.
You can follow Belinda on Twitter and LinkedIn, and Canstar on Facebook.