Coinbase Cryptocurrency Exchange and Wallet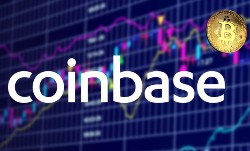 If you're looking to invest in cryptocurrency or are already trading in that space, you may want to consider which platform best suits your goals and trading needs. Here's some key information about Coinbase, a platform to buy, sell and store cryptocurrency
What cryptocurrency services does Coinbase offer?
Here's an overview of the products available through Coinbase at the time of writing:
Coinbase
Coinbase original is available to everyone to buy, sell and use cryptocurrency.
Coinbase Pro
Coinbase Pro is available to individual traders and differs from Coinbase mainly due to its interface. Coinbase Pro has advanced trading and charting options.
Coinbase Wallet
Coinbase Wallet is a central place to store your cryptocurrencies and other digital assets.
What trading fees does Coinbase charge?
Coinbase
At the time of writing, Coinbase charges a 0.5% spread for cryptocurrency purchases and cryptocurrency sales, as well as an additional fee, they call a Coinbase fee. The Coinbase fee is determined by region, product feature, and payment type. At the time of writing, the Coinbase fee for Australian users is not specified on their website.
Coinbase Pro
To understand the fees charged when trading cryptocurrency with Coinbase Pro there are two terms to get your head around: taker and maker.
Taker:
You are considered a taker when you place an order at the market price and it is filled immediately.
Maker:
You are considered a maker when you place an order which is not immediately matched by an existing order, your order is then placed on the order book.
At the time of writing, Coinbase Pro's fees are based on a tier structure depending on the size of your order. Takers fees range from 0.5%-0.04% and maker fees range from 0.5%-0.05%, makers fees are waived for orders $50 million or more.
Coinbase Wallet
At the time of writing, you will not be charged a fee for storing cryptocurrency in Coinbase.
What products can I invest in using Coinbase's platform?
At the time of writing, Coinbase allows customers to invest in 50+ cryptocurrencies, including: bitcoin, litecoin and ethereum. Through Coinbase's Wallet service, users can store their cryptocurrencies, digital assets and collectibles.
It is also worth noting that in some countries, Australia included, the only supported payment methods are credit/debit cards (Visa and MasterCard). These cards are only able to be used to purchase cryptocurrency. However, at the time of writing, Coinbase is not able to transfer funds back onto a card. Therefore, in Australia you will not be able to sell cryptocurrency using Coinbase. However, you are still able to send cryptocurrency from your Coinbase account to another wallet or exchange.
Is the market data provided by Coinbase dynamic, real-time, or delayed?
Like a typical stock trading platform, Coinbase shows you the current price and trends for cryptocurrencies, as well as providing an overview of your holdings and news stories about the industry.
What reporting tools are offered by Coinbase?
Coinbase offers users access to their transaction history and the ability to download statements as required. Currently, Coinbase does not produce any tax forms for users outside the US. Instead, Australians will have to utilise their transaction history to fulfil their local tax obligations.
How is Coinbase's crypto trading platform secured?
To ensure the security of Coinbase's platform the majority of customer's funds are stored offline. And this offline data storage provides an important security measure against theft or loss. In addition, Coinbase has a 2-step verification process on all accounts. Therefore, not only do users need to log in with their username and password, but they are also required to provide a code that is sent via text message.
However, it is worth noting that Coinbase is not a member of Blockchain Australia and is also not registered with the Australian Transaction Reports and Analysis Centre (AUSTRAC).
Related article: How to tell if your cryptocurrency exchange is safe and secure?
Does Coinbase have a mobile app you can trade from?
Yes, Coinbase offers a mobile app to traders. With Coinbase's mobile app, you can store, send and receive cryptocurrencies and crypto assets. You can also stay on top of the market with that latest market data and prices.
Does Coinbase have customer support services available?
Yes, Coinbase has customer support services available to traders. You can access Coinbase customer service online. However, if you are locked out of your account you can also reach the helpdesk over the phone.
About Coinbase
Coinbase was launched in 2012, with the idea that everyone should be able to access bitcoin. Now the platform allows users to access the broader crypto-economy. At the time of writing, Coinbase has approximately 56 million verified users worldwide.