Each year Canstar researches and rates the online share trading platforms available for both casual and active investors as well as traders. For a phenomenal 6th year running, CMC Markets has won the Canstar Online Share Trading – Broker of the Year Award.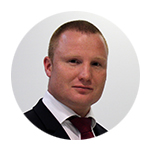 For the sixth year in a row Canstar recognises CMC Markets Stockbroking as setting Australia's online share industry benchmark, when it comes to offering an outstanding value online share trading platform.
Since 2011 CMC Markets Stockbroking has secured Canstar's national award for 'Outstanding Value Online Share Trading', and Canstar's five star rating for each investor category (casual investor, active investor and trader), since 2014.
It's an amazing achievement and Canstar caught up with Andy Rogers, head of Stockbroking at CMC Markets, to find out .
Q: How has investor online behaviour changed over the past few years – are investors now expecting greater online functionality than in the past?
A: Per capita, Australia is one of the world's leading share owning nations and with each year investors are demanding best value coupled with greater online functionality. As Australia's number one non-bank aligned provider, CMC Markets continues to increase market share and customer satisfaction by driving innovation and 'value for money'.
Our premium online trading platform has redefined the Australian online share trading market and set new industry standards across technology, in addition to customer service and value. Each year investor expectations continue to increase. They consistently tell us that they enjoy using new features such as advanced conditional orders such as trailing take profit/stop loss because they provide them with a competitive edge.
When our frequent trader customers told us they needed access to a greater breadth of professional-standard features and tools we developed Pro platform, based on HTML5, offering professional charting and technical analysis, advanced ordering types and dynamic content.
Q: What are some of the most popular online resources on your platform that your clients use?
A: Coupling well with our education offering, some of the most popular online resources on the CMC Markets share trading platform are the Morningstar quantitative equity reports and the Screener equity reports with star & risk ratings. Having multiple sources of information for clients to review and cross reference means they feel more confident about validating their investment and trading decisions.
In the current economic climate where there are historically low interest rates, a number of our clients have geared their investments to gain greater market exposure and portfolio diversification that access to more trading capital can provide. Our partnership with Leveraged (part of Bendigo and Adelaide Bank) lets us provide infrastructure-level connectivity to provide access to loan account details from our broking platform in real-time.
Q: In terms of functionality, what process do you use to determine what your customers want now as well as predict what they may want in the near future?
A: We have a number of systems and methods to identify and develop what our customers want. For example, we have built Google Analytics into the platform so we can determine the most popular pages and why customers exit certain pages. We also look at the findings of independent industry surveys, such as Investment Trends. And we gain insights from our clients via the customer service team, surveys and pilot groups, plus we canvas clients during some of the premium client events we host around the country such as our annual MasterClass Seminars and ASX roadshows for Options and mFunds. We also incorporate insights from the institutional space to weave that functionality into our current platforms to maintain our hallmark for driving innovation in the retail share trading sector.
Q: Any upcoming or recent improvements or innovations that you would like to highlight?
A: We are introducing our new mobile app in the third quarter of this year, this will complement our existing Stockbroking and Pro platforms. Built in-house, the new mobile app will enhance our offering to clients who want the flexibility to trade from their mobile.
We have also just launched the second iteration of our Pro platform. Following user feedback we've improved the market depth and navigation; increased the speed of loading windows and executing orders; and linked tax and portfolio modules into the pro platform.
All in all our offerings ensure our clients never forgo functionality and service to trade at an outstandingly lower price than our competitors.