New figures show unemployment at a record low for May, marking eight back-to-back months of increasing employment levels since September last year.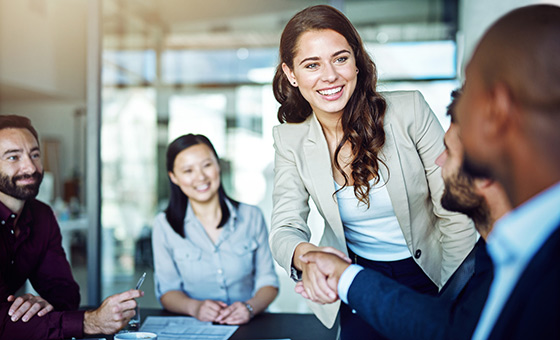 HSBC has reported that employment rates continue to climb, with May seeing a 42,000 increase in the number of jobs (1.8% improvement on this time last year) and the unemployment rate falling to 5.5%, the lowest it's been since February 2013.
Additionally, the last six months have seen an average growth rate of 28,000 jobs per month, and annual employment growth now stands at 2.0%, with the economy having added roughly 150,000 new jobs since January.
The good news was compounded by a miniscule increase in the participation rate, which increased by less than 0.1% to hit 64.9%.
However, the same period also saw the number of part-time jobs fall by 10,000, and a (very small) increase in the underemployment rate from 8.7 to 8.8%, which continues to hover near record highs.
What does this mean for the economy?
Looking at what experts are saying, the main takeaway seems to be that the strong employment results will help to reduce the need for a rate cut from the Reserve Bank of Australia later this year.
Speaking to the ABC, Capital Economics' Chief Australia and New Zealand Economist Paul Dales said that "the much-stronger-than-anticipated rise in employment in May and the larger-than-expected fall in the unemployment rate will go some way to quashing growing talk of the chance of another interest rate cut by the RBA later this year".
However, he added that "there still appears to be plenty of spare capacity in the labour market, which will keep wage growth weak and mean that the RBA probably won't raise rates until 2019 either".
HSBC disagreed on the topic of wage growth, saying that it expects "a modest lift in wages growth in H2 2017," but agreed that this year is unlikely to see a rate cut, and predicted that Q1 2018 may see a rate increase.
Speaking to News Corp, Royal Bank of Canada Fixed Income and Currency Strategist Michael Turner said the sustained employment growth would help the RBA stay confident despite "a noticeably slower housing market".
The strong employment figures also resulted in a boost to the Australian Dollar.
Speaking to Fairfax, CommSec Chief Economist Craig James made it clear there was no question about the positive impact of increasing employment, saying "more jobs and more hours worked means more spending and more momentum for the economy".
"This is a result to be celebrated by consumers and businesses alike," he said.