Deceased people being charged
life insurance premiums
, significant delays in urgent home repairs for natural disaster victims and misleading
car
and
travel cover
were among a number of revelations to come out of the banking royal commission's probe into the insurance sector.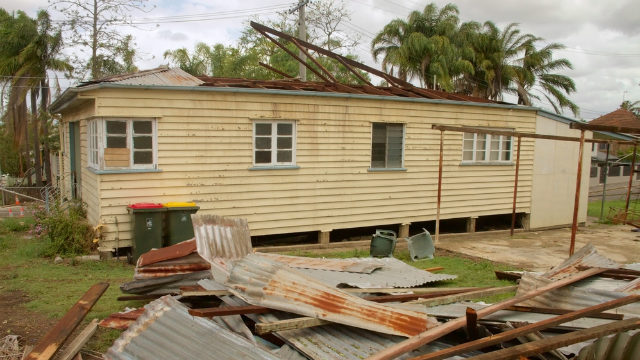 A string of insurers, including Suncorp, AMP, Youi and Allianz and several affected customers gave evidence during the royal commission's final week of public hearings into life and general insurance, which encompasses many types of cover such as home and contents, car, pet and travel insurance.
The two-week inquiry, which is the royal commission's sixth round of public hearings, wrapped up today.
Here are some of the key findings to come out of the hearings over the past week:
AMP admits to charging life insurance premiums to dead members
The royal commission heard that AMP continued to deduct life insurance premiums from the superannuation accounts of deceased fund members in 2016, despite having been notified of their deaths.
AMP had planned to refund the insurance premiums when it paid out the death benefit, however AMP group executive Paul Sainsbury admitted that it was "not the best" system.
After launching an investigation into the matter earlier this year, AMP told the commission it was yet to refund more than 4,600 dead customers a total of $1.3 million in life insurance premiums and lost earnings.
Allianz questioned about misleading consumers
Allianz was questioned about content it had uploaded on its website in late 2015 that allegedly misled consumers about the extent of cover its car, life, travel, boat and home insurance policies provided.
The "misleading statements" included a line that Allianz's basic travel insurance included unlimited cover for overseas emergency medical or hospital expenses, when instead it was found the policy only covered customers up to $1,000 for certain medical expenses.
Allianz identified the misleading content in a review and removed it from the website in early 2016, however it initially decided not to report the misleading representations to the Australian Securities and Investments Commission (ASIC).
The insurer reported the misleading representations to the corporate regulator in June this year after reassessing the incident.
Suncorp's AAMI "put profit before ensuring marketing did not mislead"
The commission heard Suncorp's insurance arm AAMI continued to mislead customers on its website and radio advertisements by telling them they would be completely covered by its home insurance, despite ASIC investigating and penalising them over the false claims.
AAMI was handed a $43,200 penalty over misleading statements about complete replacement cover last year – which the commission found was 0.001% of the $426 million in premiums collected from AAMI policies selling complete replacement cover that year – rather than the maximum penalty of more than $7 million.
Suncorp Chief Executive of Insurance Gary Dransfield admitted AAMI's promise to completely rebuild destroyed homes regardless of cost was misleading, but maintained its advertisements were not.
Counsel assisting the commission Rowena Orr, QC, suggested Suncorp was putting profit before ensuring its marketing did not mislead customers.
ASIC's investigation into AAMI's advertising followed concerns over the way it handled claims from victims of the 2015 Christmas Day bushfires in Victoria which destroyed more than 100 properties.
Youi customer waited more than a year for roof repair
Youi customer Sacha Murphy told the royal commission that it took one-and-half years before the insurer repaired the roof of her Broken Hill home in New South Wales, after it was damaged by a hail storm in November, 2016.
Ms Murphy said Youi sent workers to repair the roof about a year after she made the claim but the workers left prematurely because of pay issues, leaving Ms Murphy's home with a large part of the roof missing.
A month later, there was a downpour and water damaged the Murphy's furniture and flooring.
Another Youi customer, Glen Sutton, also gave evidence about the way the insurer handled his claim after Cyclone Debbie damaged his far north Queensland home in March, 2017.
Mr Sutton said he and his wife continue to live in temporary accommodation more than a year after the cyclone because the two-storey home was still unlivable.
When asked to describe his experience with Youi since he lodged the insurance claim in March last year, Mr Sutton said: "It has been mishandled from the beginning. It's an absolute shambles."
He also said he felt bullied and intimidated by the way Youi treated him throughout the claims process.
Insurance lobby groups questioned
Insurance Council of Australia (ICA) Chief Executive Robert Whelan took the stand to answer questions about the regulation of general insurers, including why these insurers were exempt from various sections of the Corporations Act.
Ms Orr asked Mr Whelan a series of questions about whether insurers should be subject to the same standards required of financial services licensees under the Corporations Act, to which Mr Whelan effectively admitted the claims handling and practices of general insurers should be subject to the same legal obligations.
When questioned over the action ICA took in response to its members' add-on car insurance practices, which the commission found represented poor value for customers, Mr Whelan said: "We're not a regulator."
"We are a member-based company, it's voluntary and for us to enforce upon member to withdraw from a market or change a product is really outside the powers that we have," he said.
The last witness for this round of hearings was Financial Services Council (FSC) Head Sally Loane, who was questioned about the hard sales tactics used by some of its members to sell insurance products.
Ms Loane told the commission that the FSC believed the direct sale of life insurance through call centres was legitimate if done correctly despite plans by ASIC to ban life insurance companies from directly selling policies to consumers through outbound sales calls.
What's next?
The royal commission's seventh round of hearings is due to start on 19 November and will focus on policy questions arising from the first six rounds of hearings.
An interim report based on evidence heard during the commission's first four rounds of public hearings is due by September 30.